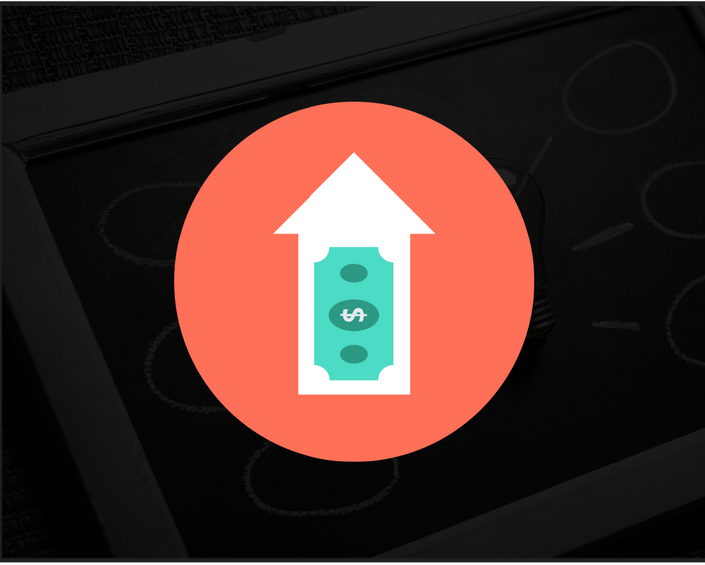 Additional Actionable Financial Model Review
Find out if your financial model can pass due diligence, impress investors with robust analysis, and substantiate your valuation
Watch Promo
Review My Model Now!
If this is your first time reviewing your model with The Startup Station, click here.
You need an Additional Actionable Financial Model Review if you already reviewed it with us before, made updates, and want to get additional feedback. The review is the same, but no supplementary materials are included.
What do you get?
Expert Advice

We have reviewed hundreds of pre-seed, seed, and series A startup financial models across 15+ industries. Our clients have raised $50M in funding. We have expertise and experience in this area.
Custom Feedback
Review of the financial model's structure as well as of the underlying business logic and financial model assumptions.
Evaluation of whether the model correctly represents the company's business strategy, marketing strategy, and all costs.
Assessment of whether your financial plan can substantiate your valuation and if it is determined correctly
Analysis of your financial summary and KPI's. Your financial plan is a key criterion for evaluating the feasibility of your business model and often a weak point in startup presentations.
Result: A document outlining all the gaps and a 45-min Zoom call with Jill or Victoria explaining the feedback and next steps.
How long does it take?
Review turnaround: 2-3 business days
After that we schedule a 45-min call to review your model based on our mutual availability.
How does the process work?
After you purchase a financial model review, you will get access to all the downloadable materials and an intake form to fill out. As part of the form, you will provide a link to your model.
We conduct the financial model review for completeness, validate assumptions, and ensure that it correctly represents your business model.

Once we complete the review, we will reach out by email with a Calendly link to discuss the results.
How can we help outside of this review?
We can perform an in-depth audit of your financial model.
We can help you create or refine a go to market strategy, a business plan, a financial plan and company valuation.
We can help you implement next steps based on the financial model review.
What if you need another review?
If you'd like to purchase another review, make another purchase here.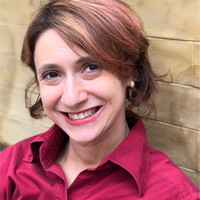 Victoria Yampolsky, CFA, is a serial entrepreneur and an experienced business & finance executive with extensive startup experience. She is the President and Founder of The Startup Station, an education and consulting company specializing in modeling and valuing early-stage ventures. Victoria helps startups articulate their business case to investors from the financial point of view. She works with founders to create a detailed strategic roadmap, a robust financial plan and a resulting valuation that outline business logic, drivers, financial goals, and key metrics for their company. The Startup Station's 150+ clients across 15+ industries have raised $50M.
Victoria has also developed a comprehensive seven-course finance curriculum geared to entrepreneurs of early-stage ventures with little to no knowledge of finance. Over 1,000 founders have learned the basics of startup accounting, valuation, financial modeling, and financing vehicles.
She is also a speaker and an advisor to multiple startups as well as a founder of several ventures in media and entertainment. She has worked with numerous accelerators including Rockstart, Starta, Numa, Halo, and more and also teaches at Bank of America Institute of Women's Entrepreneurship At Cornell, where thousands of women have been given the opportunity to take courses in all aspects of starting and running a business. Previously, Victoria worked for Deutsche Bank and was a technology consultant with CapGemini's Financial Services Division.

Victoria holds a Bachelor's Degree, Cum Laude, in Computer Science, with a minor in Mathematics from Cornell University, and an MBA, with honors, from Columbia Business School. Victoria is also on the Advisory Board of the Computing and Information Science (CIS) Department of Cornell University.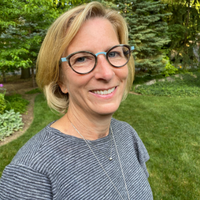 Jill Greenwald is Head of Strategy and Fundraising Consulting at The Startup Station. She is also a Program Manager and Investor at Astia, a network of investors that advise and invest in early-stage women-led high-growth ventures. She's invested in 20+ early-stage startups. She facilitates at Bank of America Institute of Women's Entrepreneurship At Cornell. where thousands of women have been given the opportunity to take courses in all aspects of starting and running a business.
Jill had a 25-year career investing in small public growth equities. Her last 15 years were spent at Fred Alger Management where she was an integral part of the firm's rebuilding after the devastation of 9/11.
Evaluating the potential of an equity investment requires a deep dive into a company's financial history and projections as well as an analysis of the feasibility of their corporate strategy. The best investments have a roadmap for profitable growth and a defensible competitive advantage. Jill's top quartile investment returns drove the growth in assets from $500M to over $4 billion during her tenure at Alger. Accolades like winning the Lipper award in 2007 for the best fund in the entire asset class are a testament to her skills in financial analysis and corporate strategy.
She retired in 2016 as a firm partner and prior to her return to Alger, Jill had similar portfolio manager positions at J&W Seligman and Chase Asset Management. She has a BA, Cum Laude, in Economics from Yale University, an MBA from New York University, and a CFA designation.

Course Curriculum
Submit Your Financial Model for Review
Available in days
days after you enroll
Frequently Asked Questions
Can I get a refund?
You are paying for our time so you are not eligible for a refund. However, we can work with you to address any concerns you have and make sure you are happy.
How do I submit my model and schedule my appointment?
Upon purchasing the review, you'll receive further instructions on how to submit your financial model and how to book time for a Zoom call.
Can I purchase another financial model review?
Absolutely! If you want to review the updated financial model with us, simply purchase the Repeat Review and we will be happy to help you.