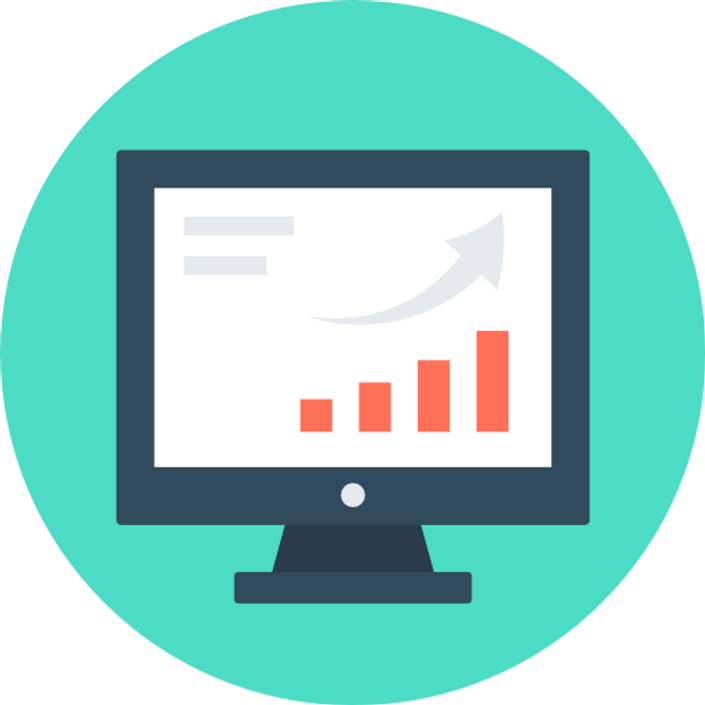 Software Startup Case Study, Model Included
A case study for an early stage software startup "Coolest Thing Ever".
Watch Promo
This is the fourth course in the Flagship 5-course online series "How to build proforma financial statements, model, value, and finance early-stage software and service startups."
You will receive $100 off if you register for all five courses. Other package options are also available.
PRIOR KNOWLEDGE OF ACCOUNTING, FINANCIAL MODELING, AND VALUATION IS REQUIRED.

This course offers:
LIFETIME ACCESS to 2 hours of easy-to-understand MBA-level finance lectures;
LIFETIME ACCESS to 120+ practice questions;
AVAILABLE FOR DOWNLOAD IMMEDIATELY: All PowerPoint and Excel materials;
AVAILABLE FOR DOWNLOAD IMMEDIATELY: A comprehensive, complete, and functional financial model template for a fictional software startup with subscription and advertising revenue streams.
What if you are confused?

Support:
Finance can be scary, but don't worry - we are here to help you every step of the way. There are three levels of help we offer:

1. After enrollment, you will have access to a private Facebook group where you can interact with other students and ask questions. Victoria oversees the group and will help you if other students don't know the answers.
2. If you need support beyond the Facebook group and office hours, you can also ask Victoria questions by email.
Curriculum for Course # 4 A Case Study for An Early-Stage Software Startup "Coolest Thing Ever".
Formulating assumptions for pricing and marketing strategies for each revenue stream;
Modeling techniques for pricing and marketing strategies for each revenue stream;
Formulating cost assumptions and assumptions for working capital and fixed assets;
Constructing proforma financial statements;
Determining the company's funding needs and valuation; and
Creating a financial summary and performing a break-even analysis.
The resulting model, available for download, contains the following:
Monthly revenue projections for each revenue stream.

The subscription stream has two levels of subscriptions: one-month and six-months.

There are four marketing strategies for the subscription stream.

The advertising stream is launched based on a financial threshold.

The advertising stream uses a sales force to generate sales.

Monthly variable and dynamically determined operating costs.
Yearly salaries and overhead costs.
Monthly working capital and fixed asset projections.
Annual income statement, balance sheet, and cash flow statement.
Valuation and funding needs.
Break-even analysis and financial summary.
Customer lifetime value calculation for each revenue stream.
Your Instructor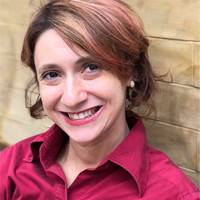 Victoria Yampolsky, CFA, is a serial entrepreneur and an experienced business & finance executive with extensive startup experience. She is the President and Founder of The Startup Station, an education and consulting company specializing in modeling and valuing early-stage ventures.
The Startup Station helps startups articulate their business case to investors from the financial point of view. We create a detailed strategic roadmap, a robust financial plan and a resulting valuation that outline business logic, drivers, financial goals, and key metrics for their company. The Startup Station has worked with over 100 startups across 15+ industries ranging from manufacturing to technology, consumer electronics, medical devices to fashion, media & entertainment, and has helped founders raise over $50M in startup capital.
Victoria has also developed a comprehensive seven-course finance curriculum geared to entrepreneurs of early-stage ventures with little to no knowledge of finance. To-date more than 1,000 founders have completed the courses and learned the basics of accounting, financial modeling, valuation, and startup financing.
Victoria is a speaker and an advisor to multiple startups as well as a founder of several ventures in media and entertainment. Previously, Victoria worked for Deutsche Bank and was a technology consultant with CapGemini's Financial Services Division.
Victoria holds a Bachelor's Degree, Cum Laude, in Computer Science, with a minor in Mathematics, from Cornell University and an MBA, with honors, from Columbia Business School. Victoria is also on the Advisory Board of the Computing and Information Science (CIS) Department of Cornell University.
Course Curriculum
Introduction
Available in days
days after you enroll
Revenue streams overview
Available in days
days after you enroll
Subscription revenue
Available in days
days after you enroll
Frequently Asked Questions
How long is each course?
Each course has anywhere from 75 min to 120 min of lecture material and approximately 5-15 additional practice questions per video. Each video is 5-15 minutes long. You may need a few hours to complete the practice questions, especially for the courses that include financial modeling. You may purchase solutions to all the questions that include creating a financial model separately, in case you are unable to complete them on your own.
How long do I have access to the course?
All PowerPoint and Excel materials are available for download immediately after purchase. You have lifetime access to all video materials and quizzes.
What if I am unhappy with the course?
Unfortunately, we cannot provide refunds, because when you sign up, you gain access to the class materials and can download them. I recommend watching the FREE introduction video and reading the testimonials and the course agenda before signing up to help ensure that each particular course is useful to you.
How can you contact the instructor?