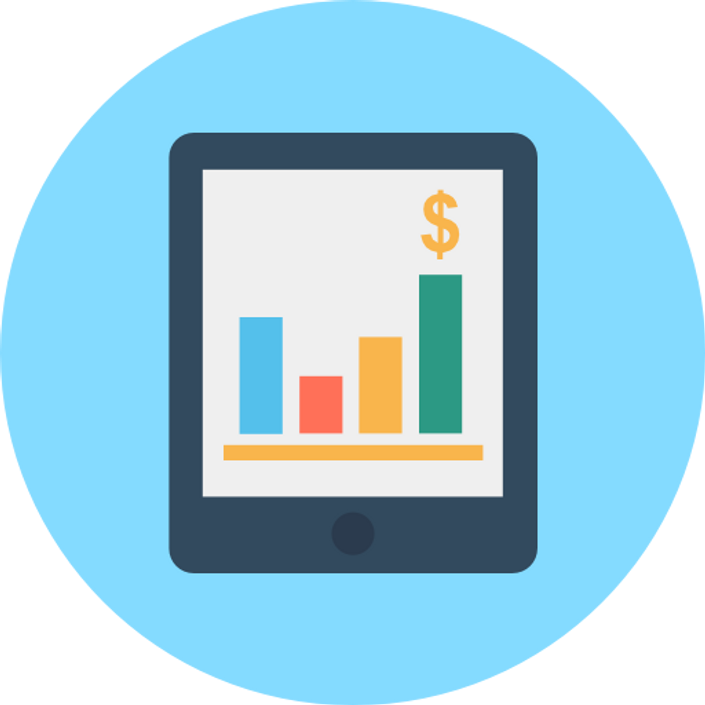 Financial Modeling for Product Startups
Financial modeling for early stage product startups - A detailed financial modeling guide to eight business models.
Watch Promo
Why do you need a financial model? Because it can help you run your business better!
Financial modeling helps you convert your more abstract vision into concrete and measurable goals.

A financial model is a medium which can bring all stakeholders on the same page, pointed towards the same destination.

Properly implemented financial models and financial systems give you key information not only IF you are reaching your financial goals, but WHY, which parts of your strategy are working and how well. This is why our models are so useful to our clients. We help them execute better.

We will teach you how to build such models in this course.
This course is geared to early-stage product startups. Even pre-revenue. Prior knowledge of accounting is required.
You should take this course if you:
Do not where to start with your financial model;

Not sure if your financial model is built correctly and has all the required components to get funding;

Have a model, but have no idea how to use it in business operations;

Not sure how to explain where your revenues are coming from;

Want to impress investors with your comprehensive model and robust financials;

Wondering what the key drivers of your business are and would like to understand the financial implications of your strategic decisions; and

Need to have a valuable tool for internal company decision-making.

If you want to raise money for your startup (let alone manage your business), you need to have the financials you understand and can explain to investors.
This course is part of our Flagship Finance 5-Course Series "Impress Investors with Robust Financials and Credibly Value Your Company". You will receive $125 off if you register for all five courses. Learn more details HERE.
This course is specifically designed for founders of early-stage startups. We explain everything from scratch.
What will you learn:
Why it's hard to model startups and how to deal with uncertainty and lack of information.
How to determine the price and estimate demand even for a venture which has no or little revenue.

How to create assumptions for each part of the financial model even for a venture which does not have any or much financial data.

How to determine values for financial model inputs which you can defend to investors.
Eight distribution channels for product startups: they represent all the possible ways in which these startups can make money.
How to model how your company operates.Your revenues are your business plan.

Which questions you need to ask to create assumptions.

How to model most common scenarios, or business logic, defining how those assumptions convert into financial results.
How to estimate and model costs.
Finally, how to apply what you learned to your company.
PRIOR KNOWLEDGE OF ACCOUNTING IS REQUIRED.

Check out our Accounting and Financial Analysis course.

This course offers:
LIFETIME ACCESS to 2 hours of easy-to-understand MBA-level finance lectures;
LIFETIME ACCESS to 130+ practice questions;
AVAILABLE FOR DOWNLOAD IMMEDIATELY: All PowerPoint and Excel materials.
Curriculum for Course # 2: Financial Modeling For Early-Stage Product Startups.
Challenges in modeling early-stage product startups and how to overcome them;
How to model price and quantity;
The Business Model Analysis Roadmap, a guide for analyzing business models;
The framework for creating credible financial model assumptions.
Introduction to eight business models for product startups;
Assumptions and business scenarios for EIGHT DISTRIBUTION CHANNELS with Excel examples:

E-commerce;
Brick & mortar;
Events;
Sales reps;
Domestic distributors;
International distributors;
Big box retailers; and
Joint ventures.

Modeling Variable and Fixed Costs:

Special section on Inventory and LIFO/FIFO Accounting;
COGS; and
Warehouse costs and supply chain.
Over 1000 founders have already taken our course and love it. Read their testimonials using the button below.
Your Instructor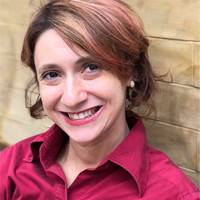 Victoria Yampolsky, CFA, is a serial entrepreneur and an experienced business & finance executive with extensive startup experience. She is the President and Founder of The Startup Station, an education and consulting company specializing in modeling and valuing early-stage ventures.
The Startup Station helps startups articulate their business case to investors from the financial point of view. We create a detailed strategic roadmap, a robust financial plan and a resulting valuation that outline business logic, drivers, financial goals, and key metrics for their company. The Startup Station has worked with over 100 startups across 15+ industries ranging from manufacturing to technology, consumer electronics, medical devices to fashion, media & entertainment, and has helped founders raise over $50M in startup capital.
Victoria has also developed a comprehensive seven-course finance curriculum geared to entrepreneurs of early-stage ventures with little to no knowledge of finance. To-date more than 1,000 founders have completed the courses and learned the basics of accounting, financial modeling, valuation, and startup financing.
Victoria is a speaker and an advisor to multiple startups as well as a founder of several ventures in media and entertainment. Previously, Victoria worked for Deutsche Bank and was a technology consultant with CapGemini's Financial Services Division.
Victoria holds a Bachelor's Degree, Cum Laude, in Computer Science, with a minor in Mathematics, from Cornell University and an MBA, with honors, from Columbia Business School. Victoria is also on the Advisory Board of the Computing and Information Science (CIS) Department of Cornell University.
Course Curriculum
Introduction
Available in days
days after you enroll
Financial modeling basics
Available in days
days after you enroll
Inventory, Variable and Fixed costs
Available in days
days after you enroll
Frequently Asked Questions
How long is each course?
Each course has anywhere from 75 min to 120 min of lecture material and approximately 5-15 additional practice questions per video. Each video is 5-15 minutes long. You may need a few hours to complete the practice questions, especially for the courses that include financial modeling. You may purchase solutions to all the questions that include creating a financial model separately, in case you are unable to complete them on your own.
How long do I have access to the course?
All PowerPoint and Excel materials are available for download immediately after purchase. You have lifetime access to all video materials and quizzes.
What if I am unhappy with the course?
Unfortunately, we cannot provide refunds, because when you sign up, you gain access to the class materials and can download them. I recommend watching the FREE introduction video and reading the testimonials and the course agenda before signing up to help ensure that each particular course is useful to you.
How can you contact the instructor?