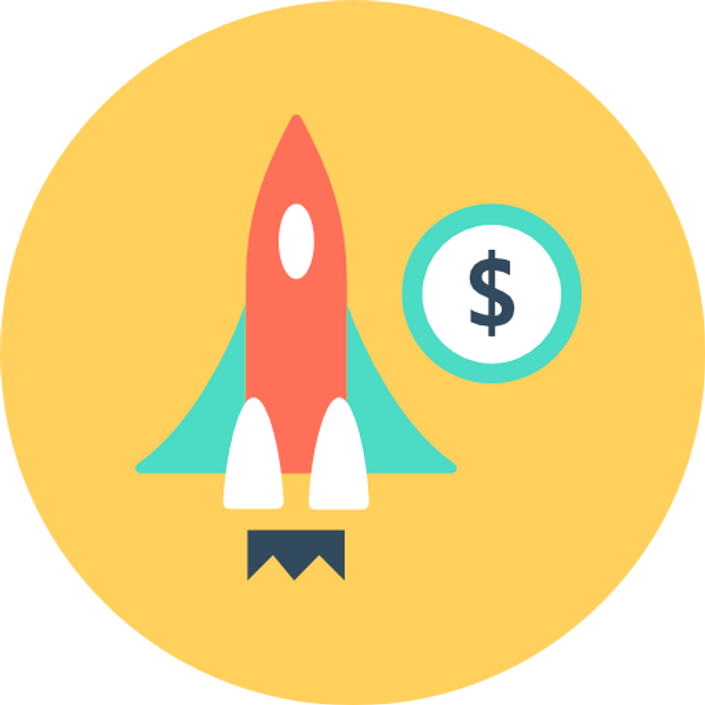 Flagship Finance Series - Software, Service, and Product and Startups
Everything you need to know about modeling, valuing, and financing early-stage startups
Watch Promo
Build credible financials for your startup and determine its credible valuation, even if there is little or no prior financial history and even if you have no prior finance experience.
You are done going from investor to investor receiving no call backs and not knowing what you did wrong or what to do next.
With our series, you can get EVERYTHING (and I mean everything) you need to determine how much your startup is worth and build a credible financial plan backing it up, in one place.
This is the program where you will master the accounting, financial modeling, valuation, and startup finance basics any startup founder must know to make their business successful.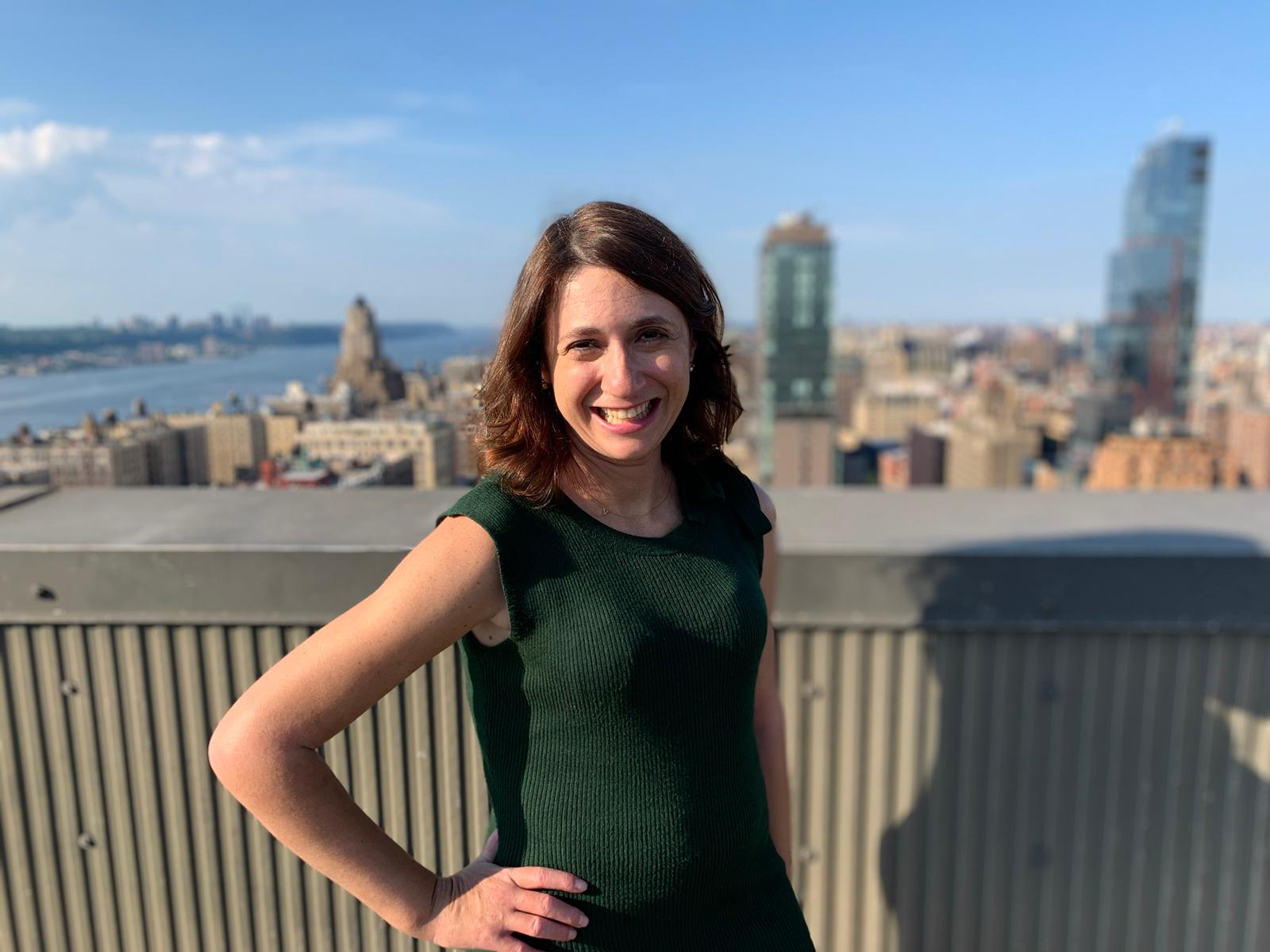 Strategic simplicity
There's a lot of moving parts to creating a robust financial model, especially when very little information is available. Defining business logic, formulating assumptions, and oh yeah …being able to apply all the accounting and valuation principles to put it together correctly! It's a lot to wrap your head around, but there's no reason for it to be so intimidating.
And definitely no reason to do it alone.
The Startup Station's Flagship Finance Series is our program for self-motivated entrepreneurs who want to build a better business from the start - the right way.
We've helped hundreds of our clients create actionable strategic roadmaps, or financial models, which they can credibly present to investors and follow to make their dream come true.
Now, it's your turn.
We've developed a universal framework for modeling and valuing any early-stage technology or product startup, regardless of whether it is post or pre-revenue.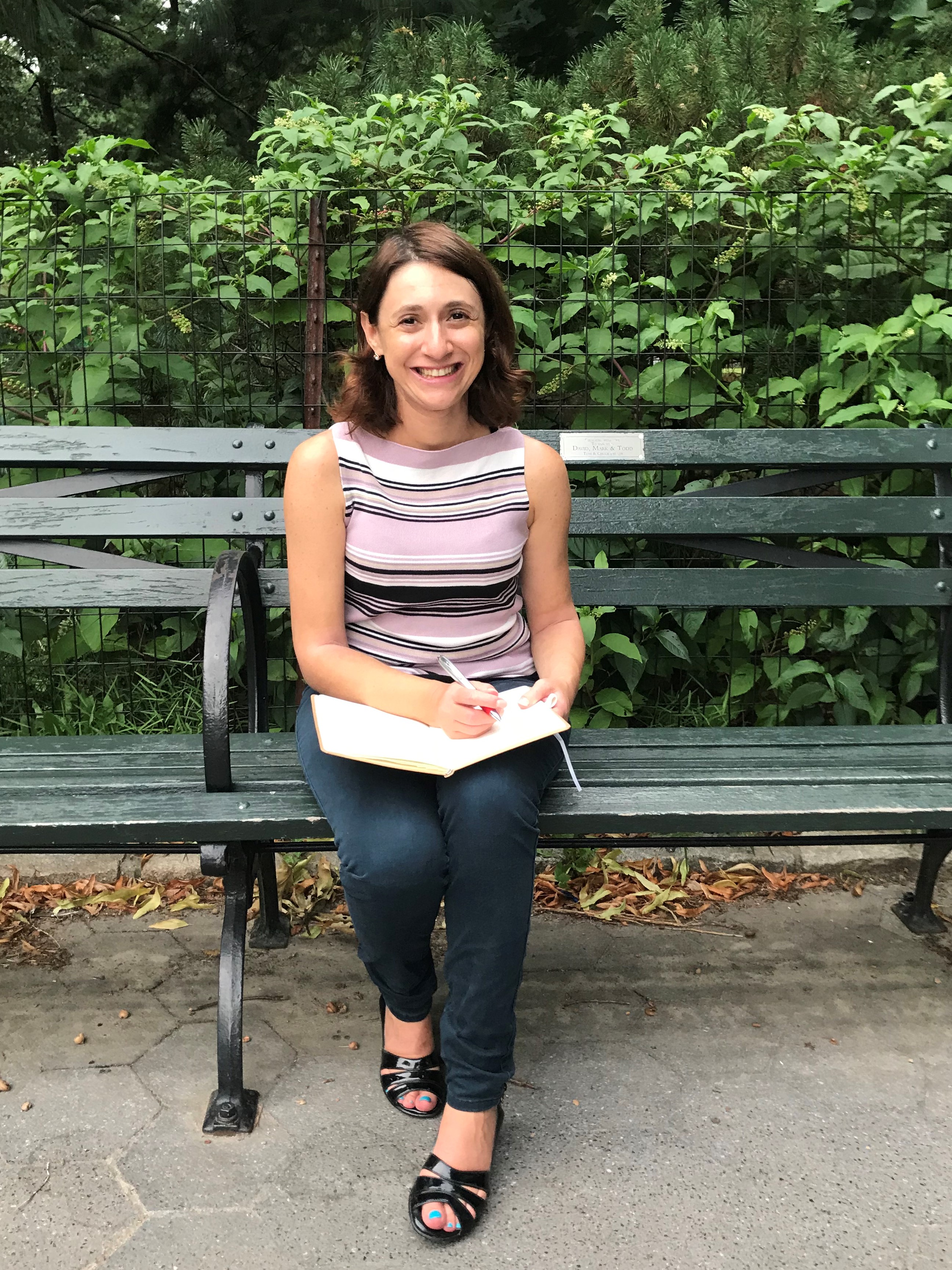 You've created a brilliant product and a business plan to bring it to market.

You've tried to raise capital for the past 3-12 months and have failed, so you know you need to change your strategy.
You know investors like robust financials, but you lack finance knowledge and tools to translate that business plan into a financial model and determine a fair value of your company
You also don't know how to create credible assumptions and predict the company's financial performance at such an early stage.

You are overwhelmed with getting your business off the ground

and you feel that you don't have time to learn a new subject as complex as finance or get an MBA.
Maybe you already tried to create a financial model using a template from the Internet...but it has not worked. You want to have a shot at launching your business. You just want a solid plan that has worked for hundreds of founders before you!
You just want someone to hand you the WHOLE framework for modeling and valuing an early-stage startup without the messing around and guesswork.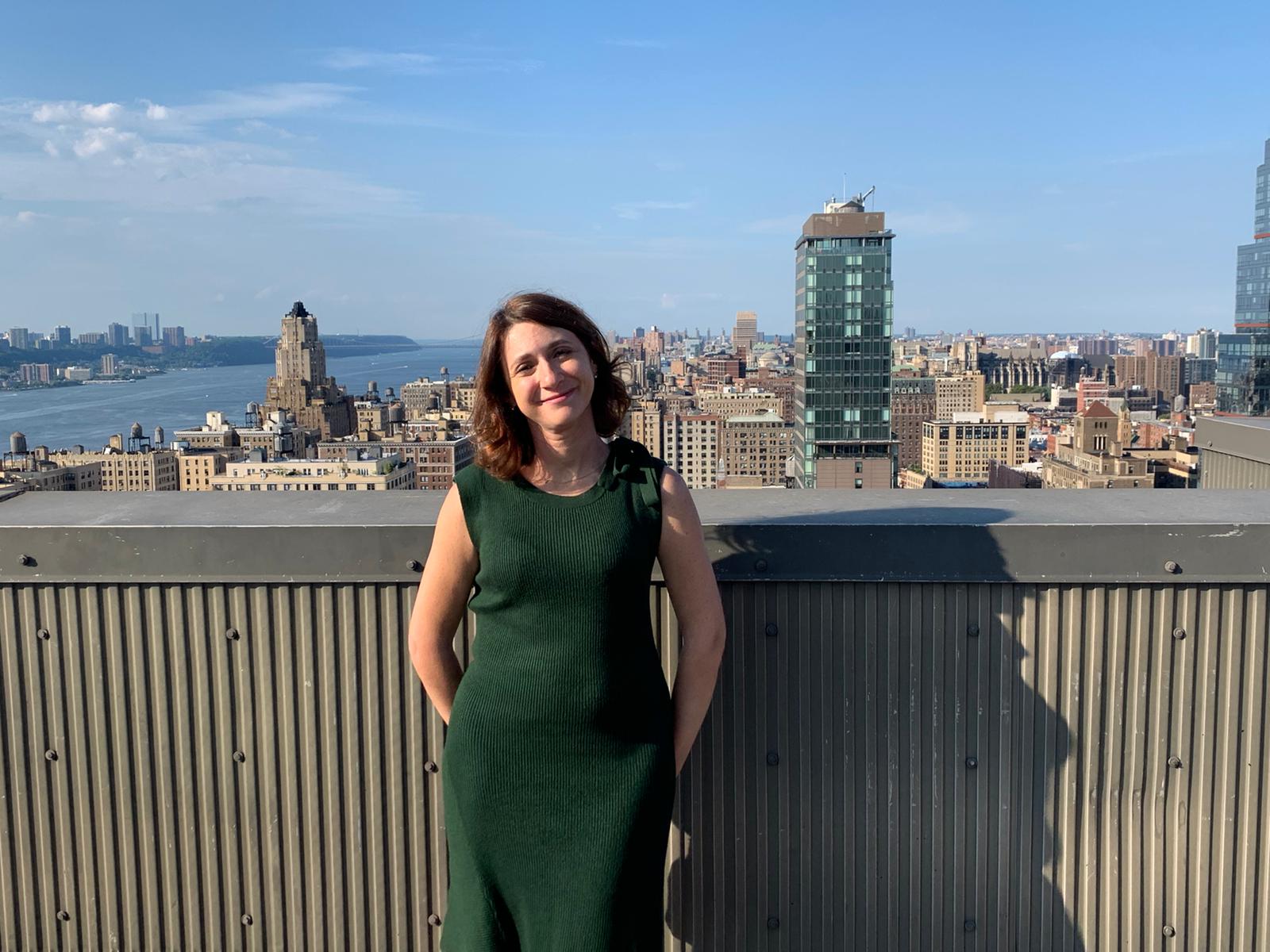 Look, I know you want to raise money. I also know that having robust financials and valuation for your startup will accelerate the process, but only if you do it properly.
You think that creating a financial model for a company with little or no financial history is a futile task, because all the numbers are nothing but a pure guess.
And there are so many things you need to do when you run your own business that adding one more thing, such as having to learn finance and accounting, seems overwhelming.
You wish someone would just take you by the hand and guide you through each step in order, and that you had a community of incredible, ambitious entrepreneurs like you to support you on this journey.
You need the training, tools, financial model templates and support from someone who has done this with hundreds of clients over years and years...
Oh hi ... that's me! I'm Victoria, and I'm here to help you build a credible financial model for your business which your investors will take seriously and which will allow you to build a financially sound business from the start!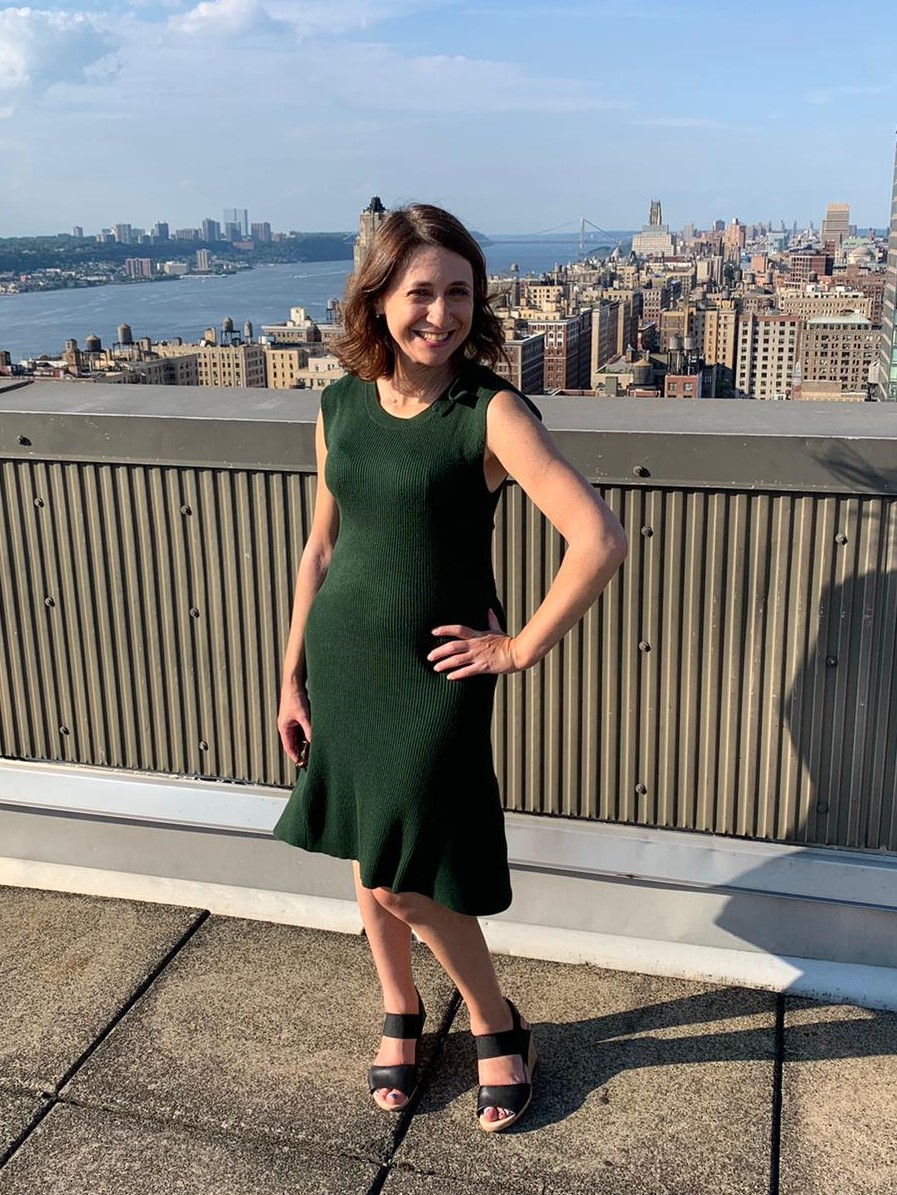 Imagine not feeling stressed about paying your rent next month so that you can focus on doing what you love.
Imagine what it would feel like to see your product being used by your customers, finally feeling you are making an IMPACT.
You wake up and see a press release that your company has successfully raised a round!
You ring a bell at NASDAQ, because your startup is the one to watch in your industry and you earned that honor.
Your colleagues, and your friends and family tell you that you finally feel that deep fulfillment from your work, knowing you are impacting people all over the world.
Whether you want to launch a blockchain-based digital art marketplace (like our client John), a dream interpretation app (like our client Sansan), the smallest wireless camera in the world (like our clients Ryan and Sanford), or a new men's fashion line (like our client Manuela), you can create a robust financial plan backing it up and, using it, raise the capital you need to make your vision a reality!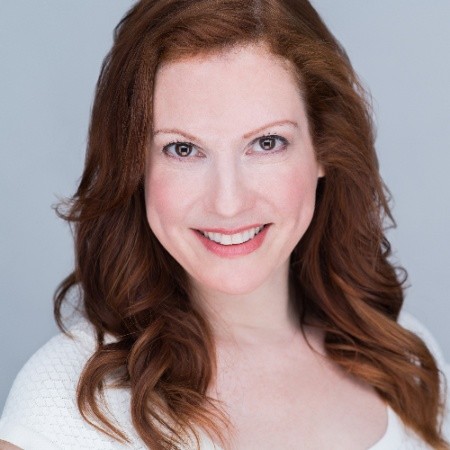 "Victoria Yampolsky is THE essential tool for any startup looking to present a viable financial model! If you are a founder who, like me, lacks the business/finance background - YOU NEED HER. If you are looking to show your investors a serious plan for growth and capitalization - YOU NEED HER. Victoria's thoroughness and dedication will ensure no stone goes unturned in the FOUNDATION of your BUSINESS. And to top it all, she explains everything with such calm & clarity, it is an absolute delight to be working with her."
- Sansan Fibri, DreaMe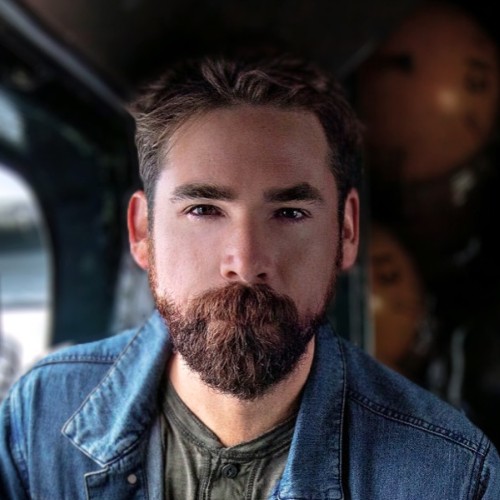 "Victoria is one of the smartest, and most talented financial analysts out there. She has created the financial models for 2 of my companies, to which we have raised over $20M using her financials and valuation reports. She is very professional and always makes you prove the assumptions:) She will always be a vital part to my businesses."
- Ryan Fuller, Opkix and Ghostcast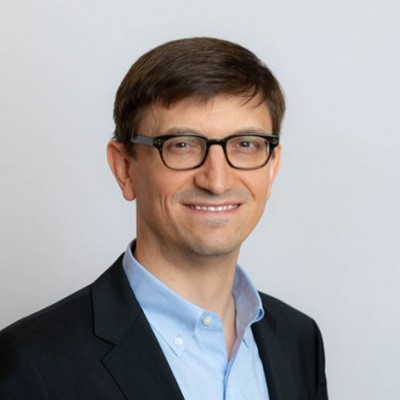 "Victoria really distilled down the financial model to the inputs that need to be discovered in order to determine business viability. Her attention to detail and experience show in taking those inputs and filling out the rest of the model. These are the real numbers that you need for investors."
- John Caudell, MUTR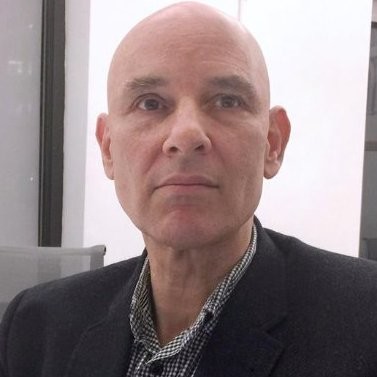 "These workshops are extremely useful for all of us. Victoria is the kind of presenter/professional who inspires confidence. I'd recommend her to any startup trying to figure out how it needs to be organized, capitalized, and operated to have a good business model going forward. She focuses on fundamentals, which, too often, are sorely lacking in our ecosystem, and she knows her stuff backwards and forwards"
- Warren Friesner, Language Hero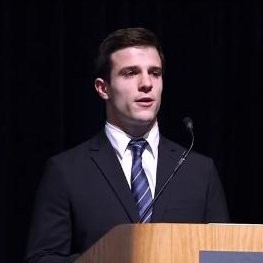 "Victoria's courses are packed full of INCREDIBLY useful information and tools that apply to all levels of business. She is very knowledgeable with the material and able to explain complex finance topics eloquently (even to an engineer!). Courses are highly recommended!"
- Gregory Chrin, Apis Innovation
You're ready to create a model for your venture, but you've got a lot of questions!

"How do I set a price for my product or service?"
"How do I determine my marketing budget?"
"How do I model conversion rates from customer acquisition strategies if I have not launched my product yet?"
"How do I estimate demand for my product before I have any data?"
I know, there can be a lot of questions and confusion at the beginning of your journey to creating your first model and valuation.
If you don't have a plan to follow, it can be easy to make some critical mistakes, get off track, and never end up at the finish line.
That's why I created The Flagship Finance Series which covers all areas of finance and accounting you need to know as a startup founder and explains how to use them to build a better business from the start.

Without guidance and support, you will inevitably come up against challenges you didn't anticipate (lucky for you, I've been doing this for years with hundreds of clients so I have seen it all and overcome it all!).
We combine real-life expertise, world-class training, Q&A support, practice questions, tools, and templates to make sure you have everything you need to make your dream a reality.

The Flagship Finance series is like no other program you've experienced before.
It will enable you to:
Formulate credible assumptions for your business model

Build proforma financial projections for your business

Value your startup

Select your financing vehicle and negotiate your term sheet

Understand the basics of financial accounting and analysis
NO PRIOR FINANCE EXPERIENCE IS REQUIRED.
I've worked with hundreds of people to model their startups over the years. These are just a few of them. Please remember, they all worked very hard and your results will vary depending on many factors.

"Victoria is an amazing resource that every start-up should have. She is whip smart and diligent. We worked with her on the valuation of our company and she's been an invaluable resource in refining our assumptions, revenue and expenditure models. If you think you understand the fundamentals of your own business model, talk to Victoria and get ready to learn so much more!"
- Raakhee Miller, PointsKey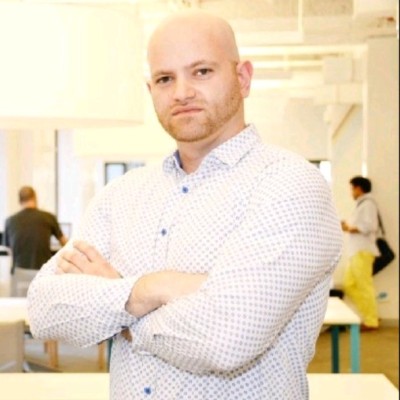 "Victoria is a rare find in the startup world. She's brilliant with startup financial strategies and has this no-nonsense work ethic that proves to deliver results. Victoria worked with a participant of 2020 Startups, a startup founder, and within a couple of months the founder raised capital. Victoria has done several workshops and speaking engagements at 2020 Startups and is always insightful and held in the highest regard by the audience."
- Mark Gold, Managing Director, 2020 Accelerator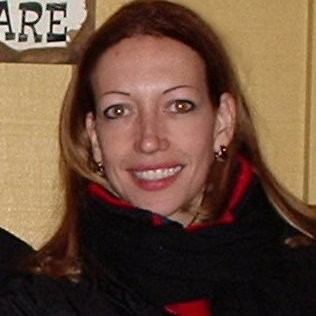 "I have the greatest appreciation for Victoria's contribution in analyzing financial trends and developing the monetization strategies for my business. She is not only an experienced financial analyst, but she is also very creative and gave my business many important suggestions. I felt comfortable and willing to reveal information easily, which helped make the valuation process easier. Victoria can see the big picture almost immediately, and at the same time she is a stickler for details. These attributes make her a perfect financial advisor and mentor for entrepreneurs. Further, Victoria, once given a task, is completely dedicated to it. She has a keen ability to process and synthesize information and make the right decisions, and she comes with the highest recommendation."
- Magda Stenzel, StringFlix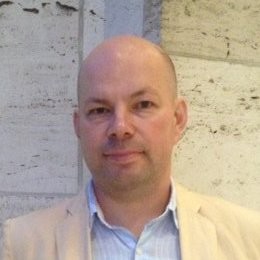 "The courses are extremely useful. They will guide you how to build a better Financial Model for a pre-revenue company."
- Anton Eremenko, PAVE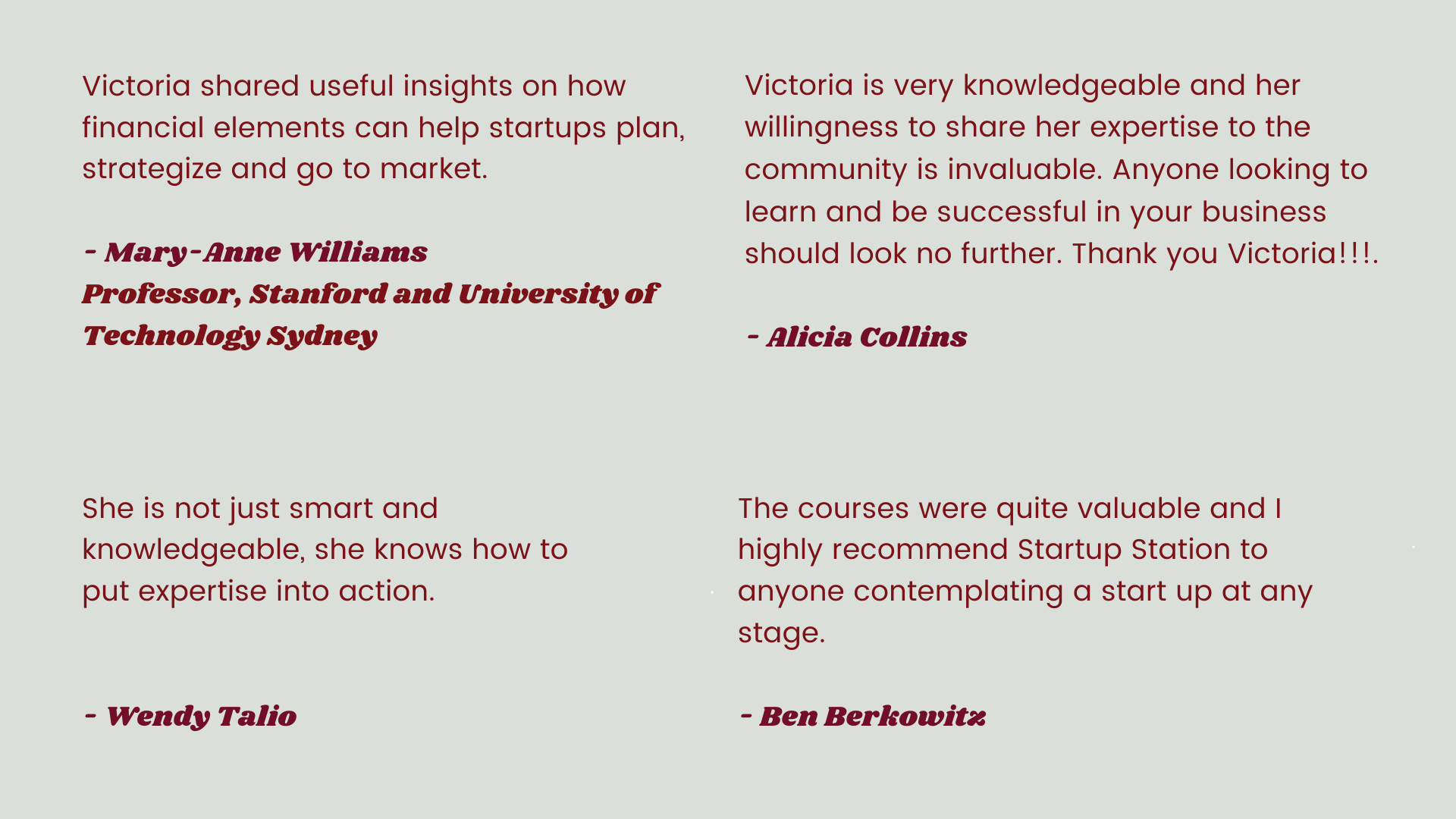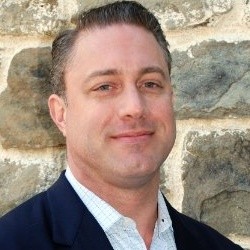 "In business, and especially with startups, getting to a place of clarity around the business and financial models can be challenging even for the most experienced professional. Victoria brings the right mix of business and financial know-how and quickly understands the moving pieces. As such, she's able to provide an excellent product, a deeper sense of understanding about the project based on its' needs, and a sense of calm and assurance that the challenges faced will be dealt with in a way that drives growth."
- Sanford Diday, Opkix and Ghostcast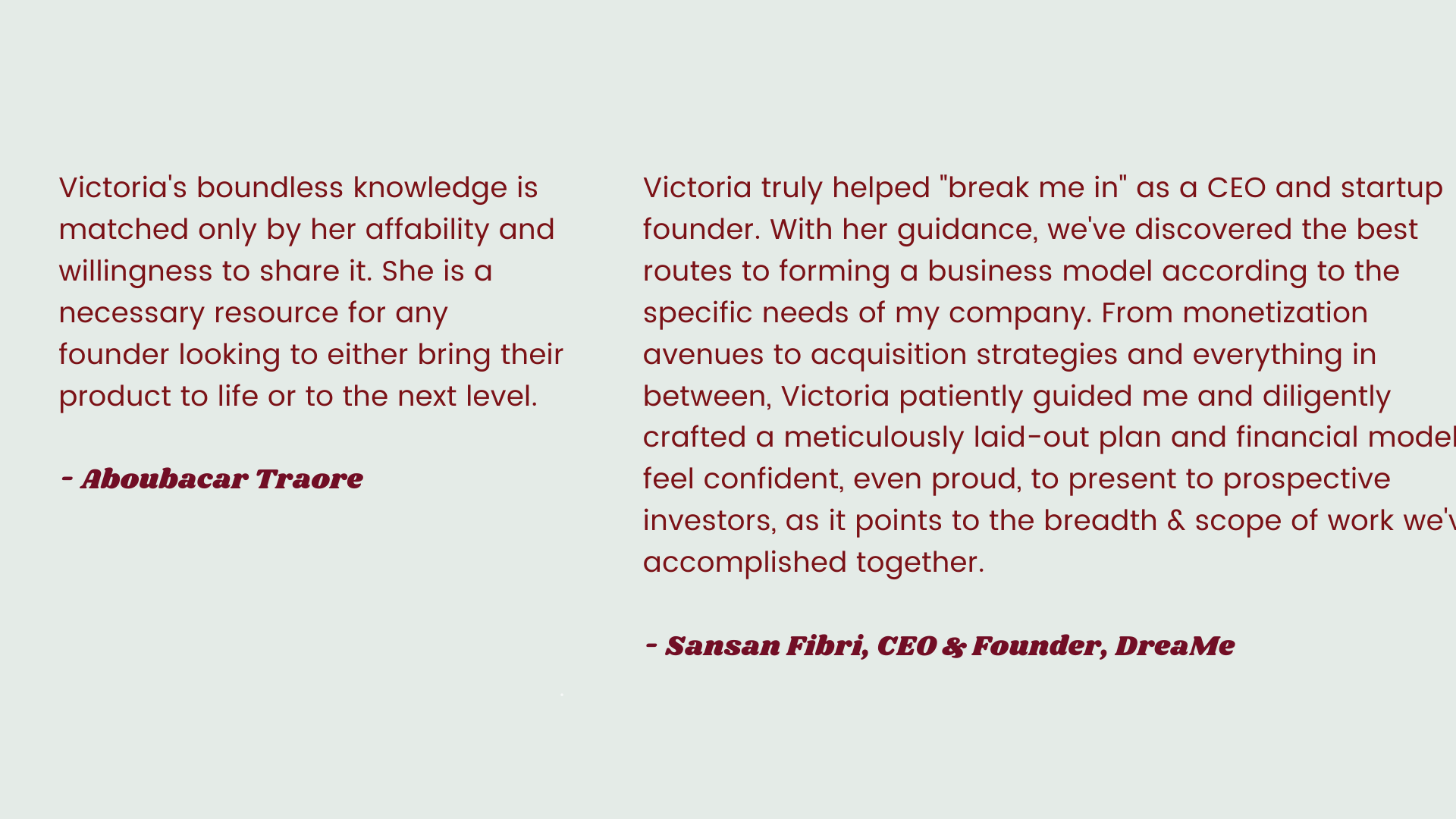 Your life before the Flagship Finance Series
Not understanding the terminology investors use when they evaluate investments

Not having a realistic sales baseline to execute against

Significantly underestimating or overlooking some costs, such as working capital expenses

Not being able to determine what your business drivers or key metrics are

As a result, launching with no financial strategy - you're winging it and your results reflect that

Finally, lacking knowledge of startup finance and thus putting you in a weak negotiating position with investors
Your life after the Flagship Finance Series
You know exactly what to do next to grow your business.

You understand how to put together financial projections that make sense and reflect your big-picture vision.

You monitor your company's performance and you know how to properly analyze the results and use them to drive your company forward.

You've grown comfortable talking with investors about the financials and you understand the meaning and purpose of all the key terms.

You are able to correctly evaluate all fundraising decisions and ensure that any deal you make will only make your company stronger.

You are finally in a position to make your dream a reality!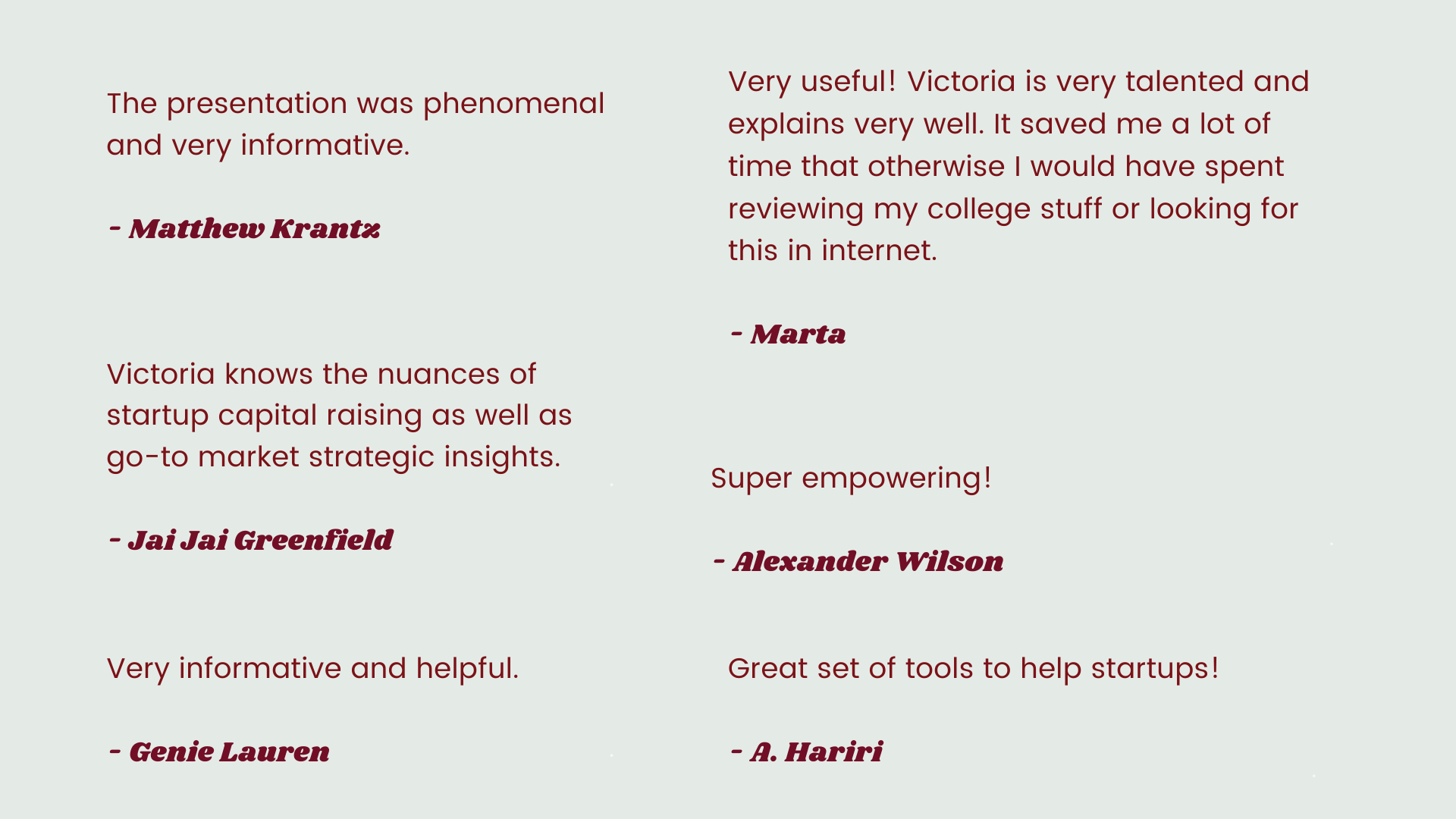 WHAT IS INCLUDED:

Accounting and Financial Analysis;

Financial Modeling of Software and Service Startups: 8 Business Models;

Financial Modeling of Product Startups: 8 Distribution Channels;

Valuation Concepts and Valuation Models;

Fundraising Strategy and Financing Vehicles.
This series offers:
LIFETIME ACCESS to 10+ hours of easy-to-understand MBA-level finance lectures;

LIFETIME ACCESS to 550+ practice questions;

AVAILABLE FOR DOWNLOAD IMMEDIATELY: All PowerPoint and Excel materials;
How long does it take?

We suggest to allocate at least 4 weeks to go through the material and build a model for your own startup. You may need more time depending on your proficiency with Excel and ability to master the material.

Week 1: Finalize your business model: pricing and go to market strategy for each revenue stream, and all your costs.
Accounting and financial analysis
Week 2: Formulate assumptions for your company and define business logic. Perform any necessary research.
Financial modeling - software and service startups.
Financial modeling - product startups.
Week 3: Create your first model. You can use our templates or your own template.
Week 4: Review the model and make necessary adjustments.
Fundraising and startup finance.
What if you are confused?

Support:
Finance can be scary, but don't worry - we are here to help you every step of the way. There are two levels of help we offer:

1. After enrollment, you will have access to a private Facebook group where you can interact with other students and ask questions. Victoria oversees the group and will help you if other students don't know the answers.
2. If you need support beyond the Facebook group and office hours, you can also ask Victoria questions by email.
Curriculum:
1. Financial Statements and Analysis For Early-Stage Startups.
The purpose of a financial model for a startup;

Overview of four financial statements;

The structure of an Income Statement: Revenues and Costs - Variable, Fixed, Non-Cash, and Financing;

Break-even analysis;

The structure of a Balance Sheet: Assets and Liabilities;

Properly, Plant & Equipment;

Working Capital: Accounts Receivable and Accounts Payable;

The structure of a Cash Flow Statement: Cash Flow from Operations, Cash Flow from Investing, and Cash Flow from Financing; and

Key performance indicators: margins, return metrics, operating leverage, and cash conversion cycle.
2. Financial Modeling For Early-Stage Software and Service Startups.

Challenges in modeling early-stage software and service startups and how to overcome them;

How to model price and quantity;

The Business Model Analysis Roadmap, a guide for analyzing business models;

The framework for creating credible financial model assumptions.

Introduction to eight business models for service and software startups;

Assumptions and business scenarios for EIGHT BUSINESS MODELS with Excel examples:

Subscription/SaaS model;

Advertising model (Affiliate/Direct, PPC/PPV, and Per Advertiser);

Software Product model;

Data model (per User, per Report, per API);

Marketplace model;

Pay-per-Use model;

Services model;

Freemium model (the case of in-app purchases); and

Modeling Variable and Fixed Costs.
3. Financial Modeling For Early-Stage Product Startups.

Challenges in modeling early-stage software and service startups and how to overcome them;

How to model price and quantity;

The Business Model Analysis Roadmap, a guide for analyzing business models;

The framework for creating credible financial model assumptions.

Introduction to eight business models for service and software startups;

Assumptions and business scenarios for EIGHT DISTRIBUTION CHANNELS with Excel examples:

E-commerce;

Brick & mortar;

Events;

Sales reps;

Domestic distributors;

International distributors;

Big box retailers; and

Joint ventures.

Modeling Variable and Fixed Costs:

Special section on Inventory and LIFO/FIFO Accounting;

COGS; and

Warehouse costs and supply chain.
4. Valuation Concepts and Valuation Models For Early-Stage Startups.
Valuation Concepts:
Free Cash Flow;

WACC;

Investors' Return (IRR); and

Four methods for calculating Terminal Value.
Valuation Models:
Two valuation approaches for valuing early-stage ventures;

Three quantitative valuation models:

Venture capital method,

Discounted cash flow, and

The Chicago method;

Five qualitative valuation models:

The Dave Berkus scorecard,

Bill Payne's scorecard methodology,

The Risk Factor Summation Model,

The Replacement /All-in Method,

The Rule of Three; and

How to create and maintain a cap table.
5. Fundraising Strategy and Financing Vehicles for Early-Stage Startups

How to look for investors;

Which legal documents are required for an equity raise;

How to evaluate accelerators;

The structure of an Equity investment:

Anti-dilution clauses,

Preferred stock,

Warrants, and

Other clauses;

The structure of a SAFE investment:

How does it work?

Conversion triggers: acquisition and the next round of financing; and

Methods to determine an equity stake upon conversion: valuation cap and discount rate.

The structure of a Convertible Debt investment:

Similarities to and differences from a SAFE investment;

Control and information rights; and

Pros and cons of equity, SAFE and convertible debt.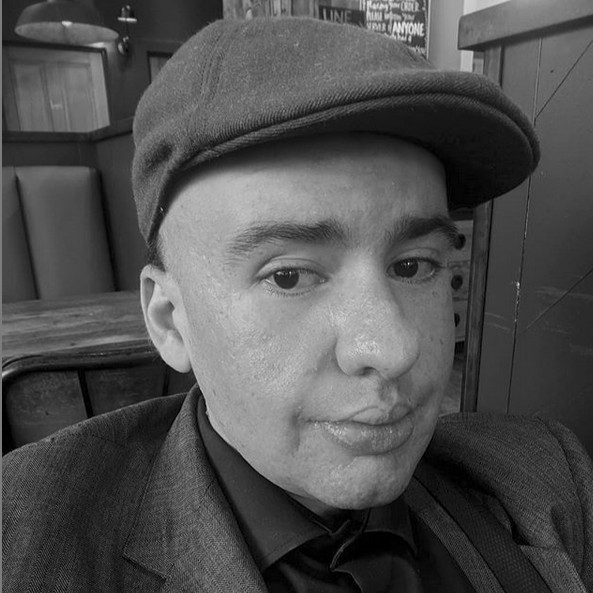 "Drawing from a deep source of knowledge and expertise, Victoria is an educator and a startup advocate who comes to the table with a wealth of experience as well as passionate commitment and conviction. Her why is in helping founders succeed by informing and preparing them with crucial knowledge for the long journey ahead. With her Flagship Finance series, Victoria's offering a resource that I as well as many of my peers wished we'd had at the start of our careers!"
- Steven Vilkas, Block Relations
"Victoria is very knowledgeable and explains complex topics in an easy understandable way. She took us through the financial modelling tool step by step based on a real life business idea. The model is not only crucial for planning, but also helped to sharpen go-to-market strategies! Highly recommended!"
- Angelika Kogler-Lee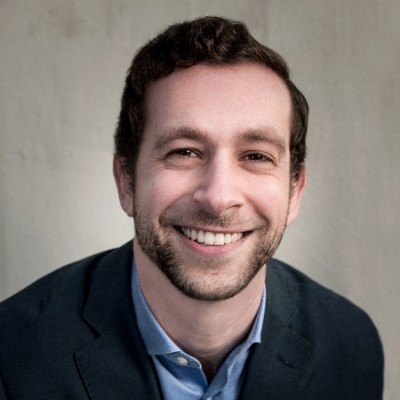 "The materials really helped to solidify the lessons learned and provided an excellent resource to kick off our own financial model using the template."
- Ben Yurcisin, FunFinder and Jersey City Tech Meetup Organizer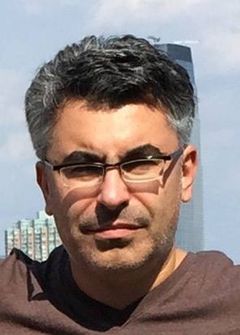 "We are a couple of engineers going through lot's of trials and errors trying to launch our startup so meeting with Victoria was priceless in terms of getting a fresh unbiased perspective on our business model and getting advice on how to move forward.
I highly recommend Victoria to anyone who is interested in turning a startup idea into a successful business plan."
- Vyacheslav Myron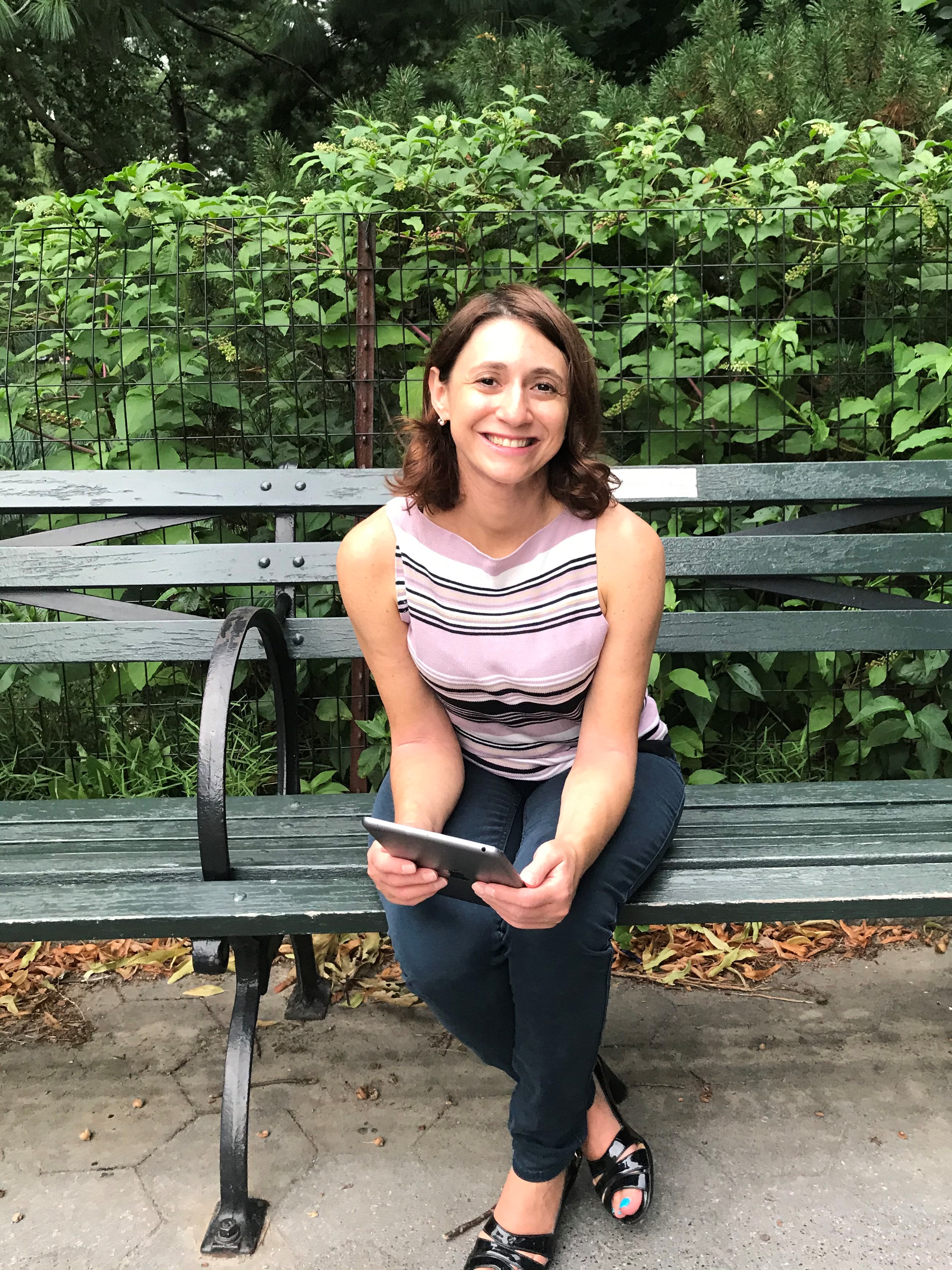 You're a good fit for The Startup Station's Flagship Finance Series if...
✓ You're ready for expert help and support.
✓ You already have a business plan of some sort (it does not matter if you have a MVP or not, or if you have product traction, but it does help if you have done initial customer discovery).
✓ You know how to do basic math and you know Excel.
✓ You're ready to learn finance, accounting, and financial modeling, required to build a proper financial model and determine a valuation for your business, OR are willing to hire help to do those things.
✓ You're ready to invest time, money, effort, and resources in yourself and your business to make this happen sooner, not later.
✓ You're ready to trust our system - it only works if you DO the work!
You're a NOT good fit for The Startup Station's Flagship Finance Series if...
✓ You have an idea for a startup, but you have not yet evaluated its viability. Read my blogs on how to determine if your idea is worth pursuing: "You have an idea, now what?" and "Is your idea viable?"
✓ You have validated your idea, but you don't have a business plan yet and have no idea how to bring it to market. Your next step is to do deeper market research and competitive research and figure out the costs of making a prototype or an MVP!
Frequently Asked Questions
How long is each course?
Each course has anywhere from 75 min to 120 min of lecture material and approximately 5-15 additional practice questions per video. Each video is 5-15 minutes long. The entire curriculum is about 14 hours long. You may need a few hours to complete the practice questions, especially for the courses that include financial modeling. You may purchase solutions to all the questions that include creating a financial model separately, in case you are unable to complete them on your own.
How long do I have access to the course?
All PowerPoint and Excel materials are available for download immediately after purchase. You have lifetime access to all video materials and quizzes.
What if I am unhappy with the course?
Unfortunately, we cannot provide refunds, because when you sign up, you gain access to the class materials and can download them. We recommend watching the FREE introduction video and reading the testimonials and the course agenda before signing up to help ensure that each particular course is useful to you.
How can you contact the instructor?
Do you need to know any finance to take the courses?
No, no prior finance experience is required. We explain every concept and every term from scratch.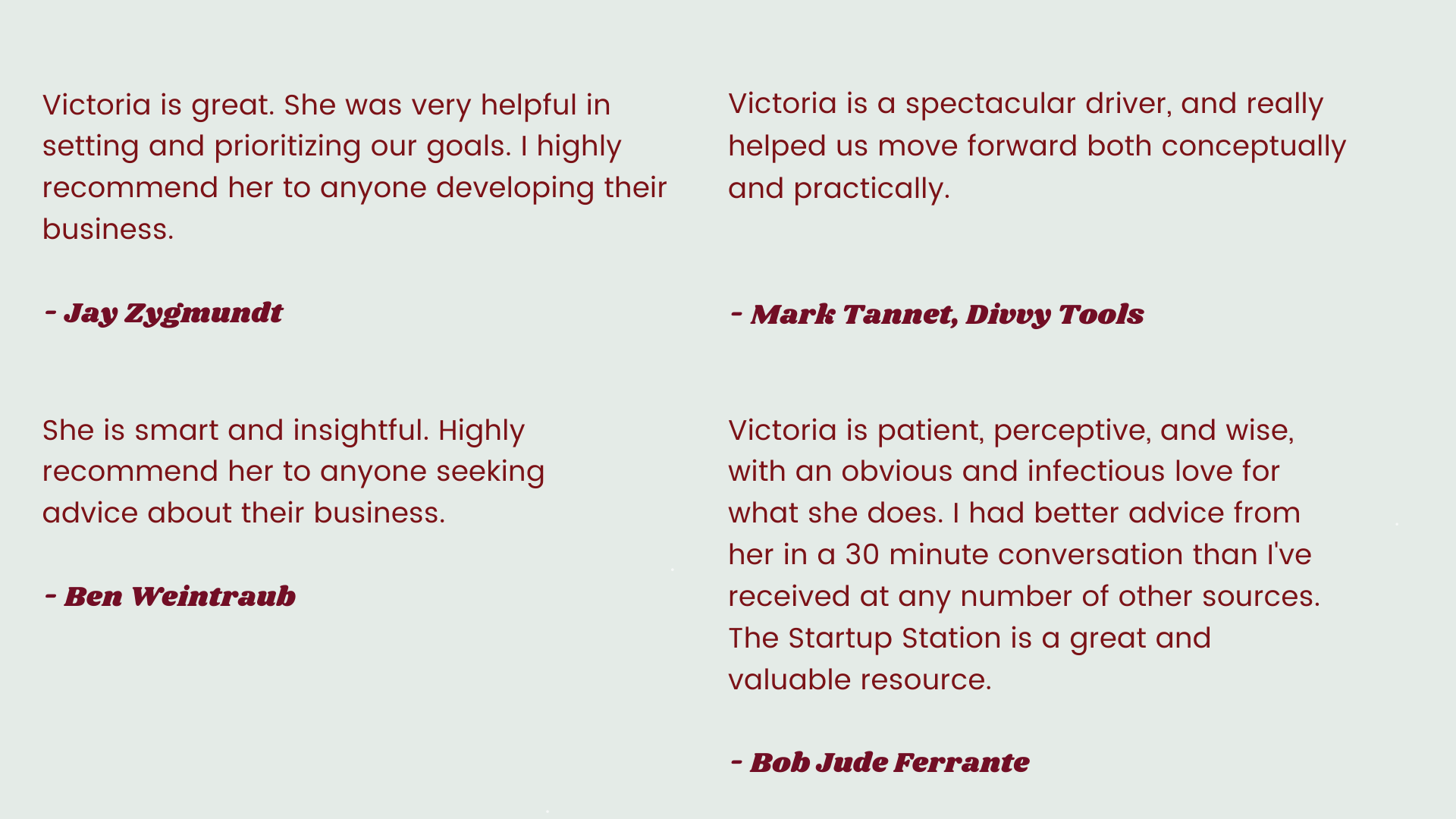 Haven't you waited long enough to get funding for your startup? It's time!
Our clients are using this strategy in all different industries (education tech, drones, consumer electronics, medical devices, media tech, and various mobile apps, to name a few).
I know you may be thinking,"I'm not sure if this is 'too advanced' for me"...
The program is designed to work for any level of finance experience.
If you already know some concepts such as accounting terminology, you can simply skip them!
If you never had any finance training, this is ideal for you as we explain everything you need to know from scratch.
There's no need to struggle with this on your own, just follow our "Business Model Analysis" framework and you will be able to create a credible model for your business.
We will support you the entire time.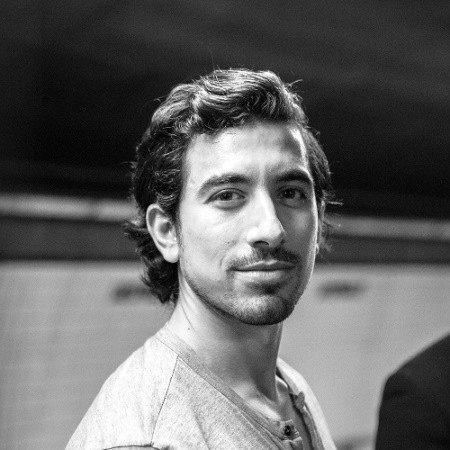 "I have taken several Startup Station's courses with Victoria and I must say they are great! The topics and material Victoria goes through - I find it very very useful. You can tell Victoria has a lot of experience in the field. As an early startup, this is definitely the most valuable course I have tried so far, I highly recommend it!"
- Luis Medina, CodeLumen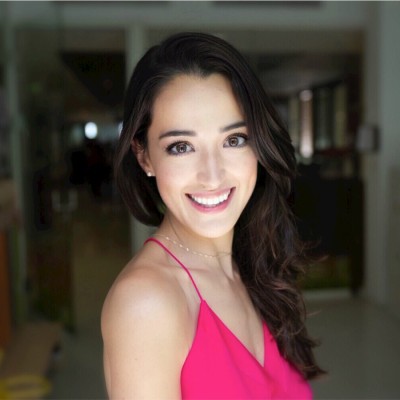 "Victoria was a key advisor for Predictive People - as an early stage startup we had tons of questions and we needed professional guidance to sort them out. I am really glad we had her by our side to solve them all, ending with a solid business plan and financial projections. I can't recommend her more, she's professional, fast, empathetic, and incredibly smart, a true partner for any startup."
- Stephanie Stanislawski, Predictive People
It's time to change the world!
You already have a business you...we just need to give you the tools to communicate what's in your head and your heart into the hands of the people who can give you the capital to make this a reality.
With a robust financial model, you have an executable roadmap you can follow to make your dream come true!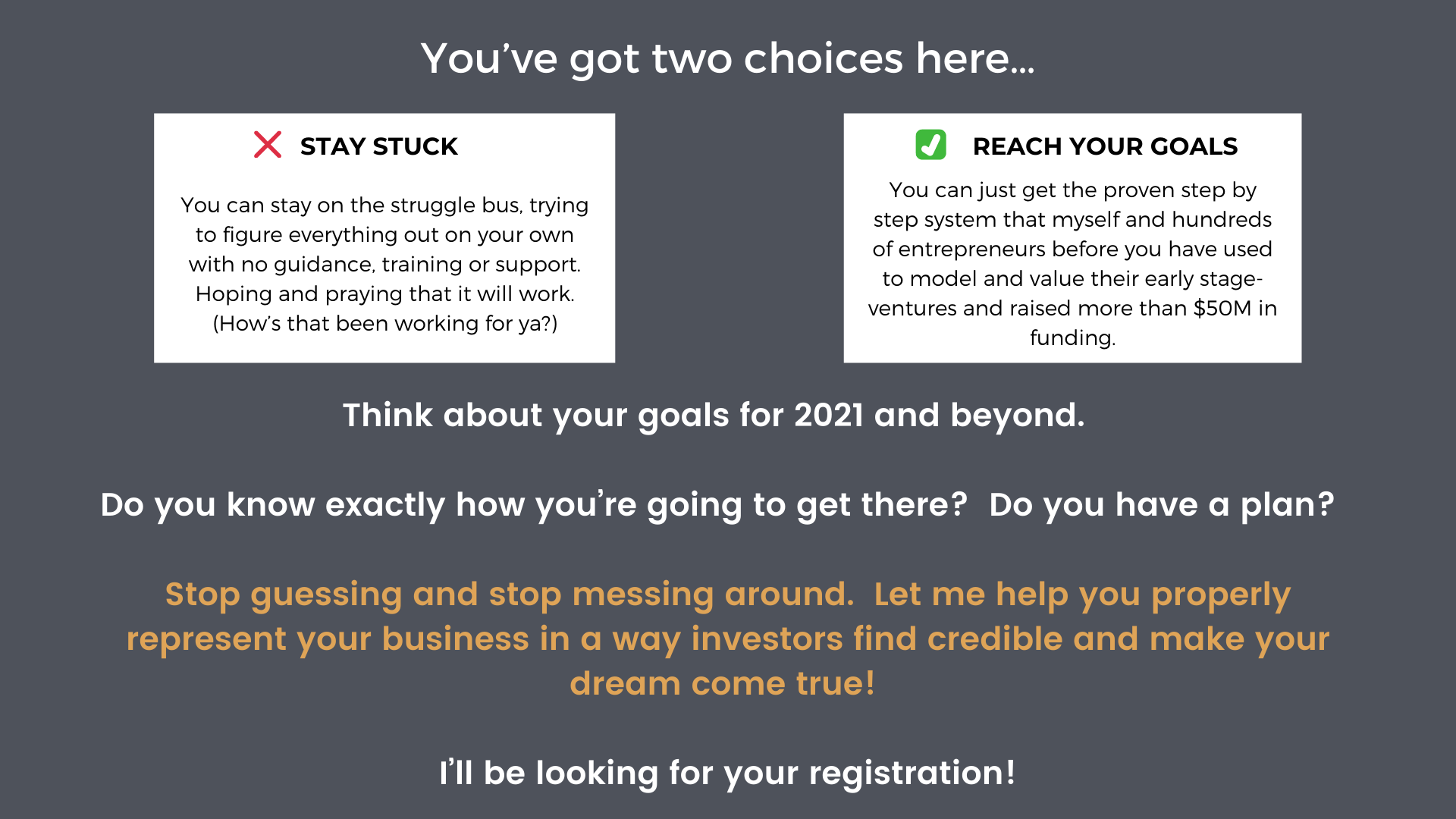 No more excuses - you can do this!
1. "Creating a financial model for a startup with little or no financial history is a futile task. All the numbers are nothing but a pure guess."
When you have an early-stage venture, there is a lot of uncertainty. You don't know how the market will react to your product, unsure about some of the costs, product development timeline, people you need to hire and when.
However, the framework we've developed allows you to address these challenges and reduce those uncertainties to a known number of variables (assumptions) which you can logically estimate and thus defend to investors.
2. "I don't have time to learn finance or get an MBA."
There are so many things you need to do when you run your own business that adding one more thing seems overwhelming.
However, finance is not something you can afford not to know because this will jeopardize the success for your venture. It is the backbone of your business that keeps it on track, the "thermometer" that tells you whether or not your business is healthy.
In fact, you need to know finance EVEN IF you have a finance person on your team, because you want to be able to really understand what they are telling you, so that you can take proper actions.
Ultimately, a financial model provides you with the framework of discipline and accountability that every entrepreneur needs!
3. "You put together a model using a template from the Internet, but it has not helped you at all in your fundraising process".
Having just any model is not enough. I have seen too many models which are just Income Statements with "hockey stick" (always growing) revenue projections.Such models omit key information, such as a cash flow statement, use of funds, valuation, or financial summary with all the performance metrics – which is all necessary to get a complete picture of a business.
But the biggest mistake of all is that such models are NOT CREDIBLE because they don't have correctly built revenue-generating logic, thus making all the numbers unjustifiable.
Most startup founders don't realize that not only having any financial model is not enough, but also that having an incorrectly built financial model can actually hurt you and reduce your credibility with investors, because it will demonstrate how unprepared you are in your execution plan.
Create it properly and you will see what a difference it will make.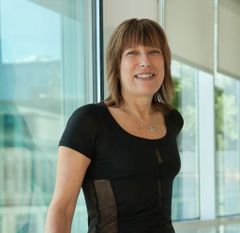 "Victoria provided me with great knowledge for the financial projection and reviewed my pitch deck where she provided me with great pointers. She definitely is somebody I count as my inner circle of advisors and recommend her as the go to person for any start up."
- Manuela Fassbender, Tahaanga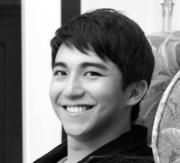 "I recently took "Startup Financing" and "Financial Modeling" courses, and they were incredibly helpful for a beginner like me. The material was very informative and thorough, and Victoria shared a lot of tips based on her real-life experience. I highly recommend signing up for The Startup Station's courses. I can't wait to learn the next steps!"
- Jason Huyk-Kim, PictureUs
Your Instructor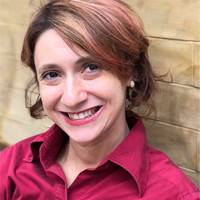 Victoria Yampolsky, CFA, is a serial entrepreneur and an experienced business & finance executive with extensive startup experience. She is the President and Founder of The Startup Station, an education and consulting company specializing in modeling and valuing early-stage ventures.
The Startup Station helps startups articulate their business case to investors from the financial point of view. We create a detailed strategic roadmap, a robust financial plan and a resulting valuation that outline business logic, drivers, financial goals, and key metrics for their company. The Startup Station has worked with over 100 startups across 15+ industries ranging from manufacturing to technology, consumer electronics, medical devices to fashion, media & entertainment, and has helped founders raise over $50M in startup capital.
Victoria has also developed a comprehensive seven-course finance curriculum geared to entrepreneurs of early-stage ventures with little to no knowledge of finance. To-date more than 1,000 founders have completed the courses and learned the basics of accounting, financial modeling, valuation, and startup financing.
Victoria is a speaker and an advisor to multiple startups as well as a founder of several ventures in media and entertainment. Previously, Victoria worked for Deutsche Bank and was a technology consultant with CapGemini's Financial Services Division.
Victoria holds a Bachelor's Degree, Cum Laude, in Computer Science, with a minor in Mathematics, from Cornell University and an MBA, with honors, from Columbia Business School. Victoria is also on the Advisory Board of the Computing and Information Science (CIS) Department of Cornell University.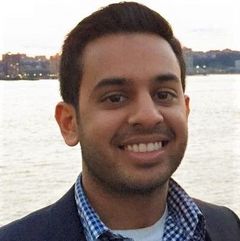 "Victoria took the time to provide and teach details that many experts leave out. She stayed focused on the most practical and applicable information which was refreshing as well!"
- Ravi Patel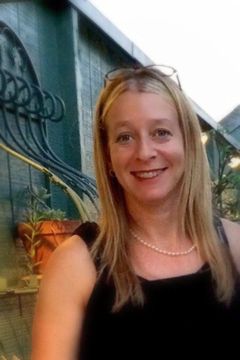 "Victoria gave us the confidence we needed to move forward with the finishing touches on a business concept we had spent more than a year developing. She impressed us with her remarkable insight, wisdom, and nimble ability to digest copious amounts of information. It's apparent that she has a passion for helping others. I highly recommend meeting with her!"
- Mira Weinfeld, Focus Clinic
Courses Included with Purchase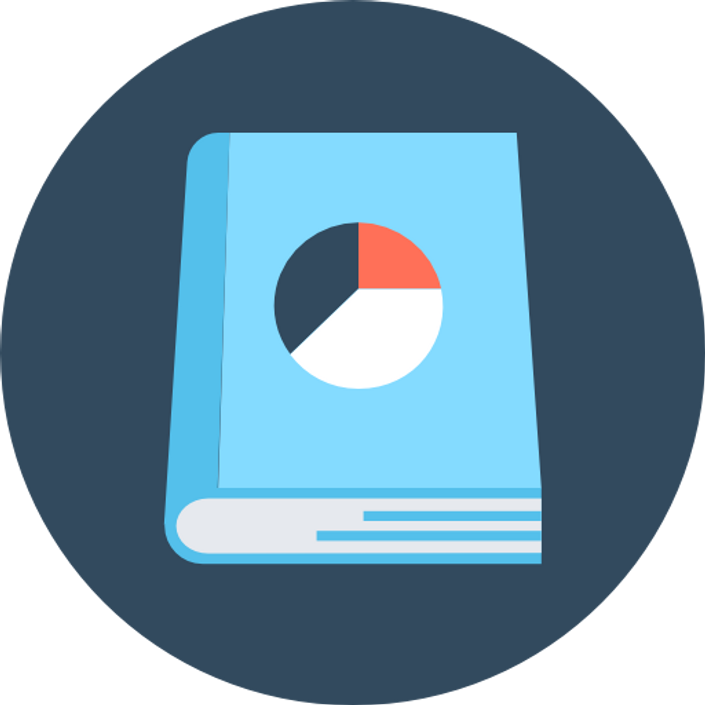 Accounting and Financial Analysis
Accounting and financial analysis for early-stage software, service, and product startups.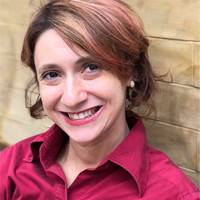 $99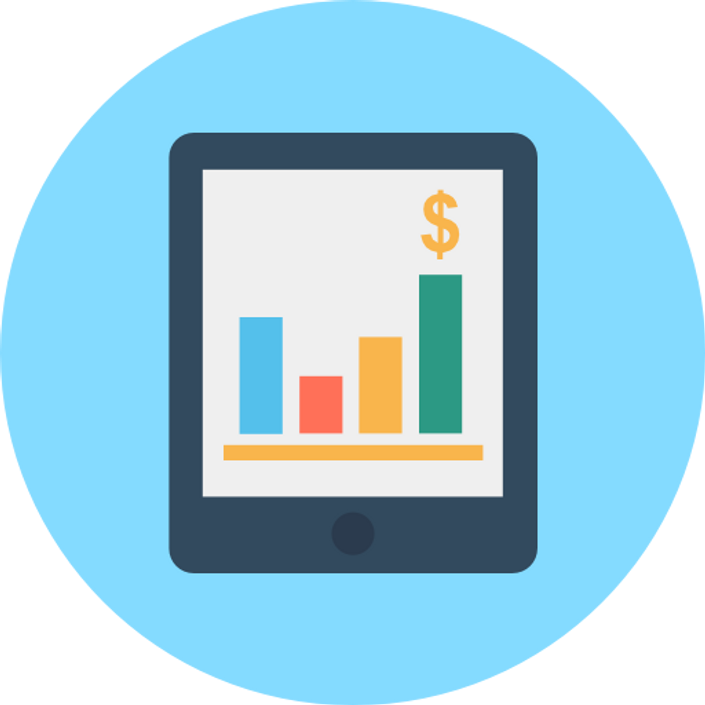 Financial Modeling for Software and Service Startups
Financial modeling for early stage software and service startups - A detailed financial modeling guide to eight business models.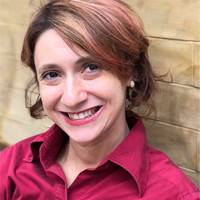 $99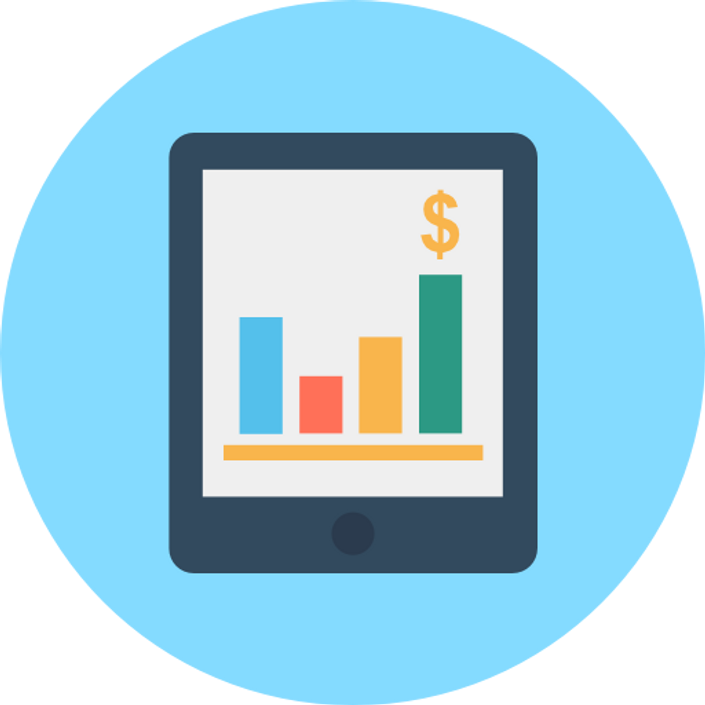 Financial Modeling for Product Startups
Financial modeling for early stage product startups - A detailed financial modeling guide to eight business models.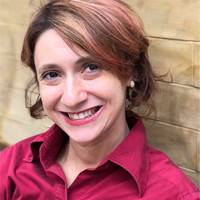 $99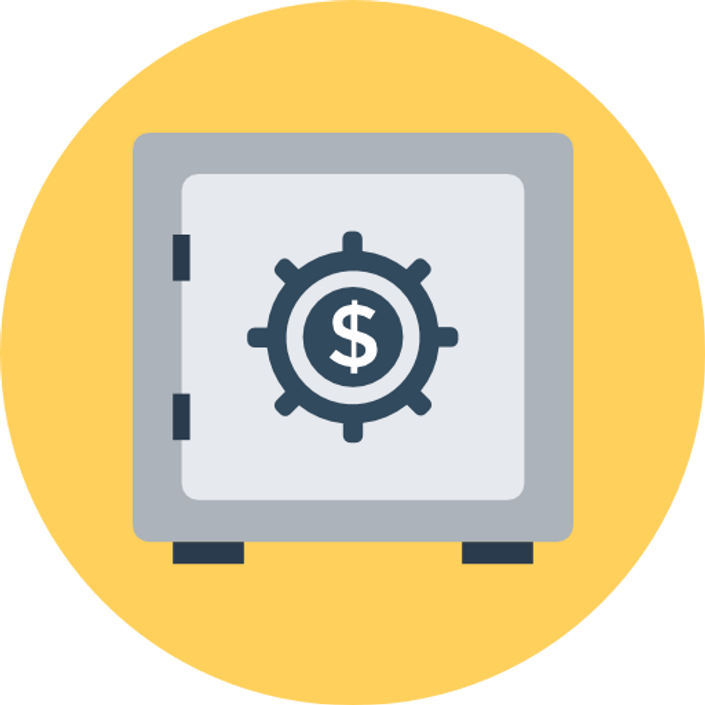 Valuation Models for Early-Stage Startups
Valuation concepts and valuation models for early-stage startups.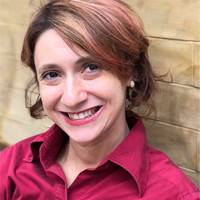 $99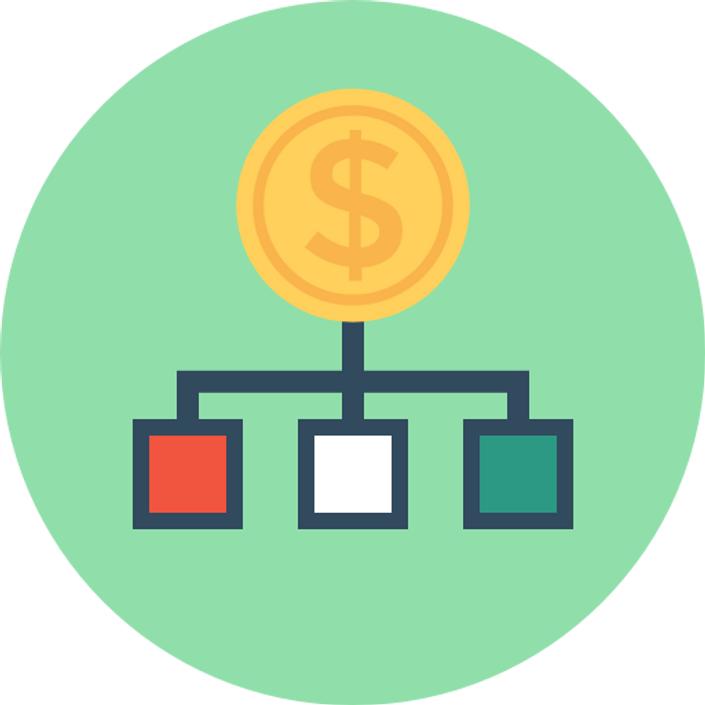 Fundraising Strategy and Startup Financing
Fundraising strategy and financing vehicles for early stage startups.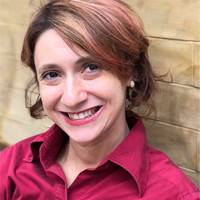 $99
Original Price: $495