Pricing for our Courses and Workshops
We offer five stand-alone courses and five different course series. Click on the link below to see a detailed curriculum for each course:
Our series are comprised of 2, 3, 4, or 5 courses grouped by topic and knowledge of certain subjects.


*Live instruction access refers only to those workshops that correspond to each course or course series: Click here for a list of workshops and which courses they correspond to.
Pricing - Courses

Click
here
to register and see a list of available online courses.

Pricing - Workshops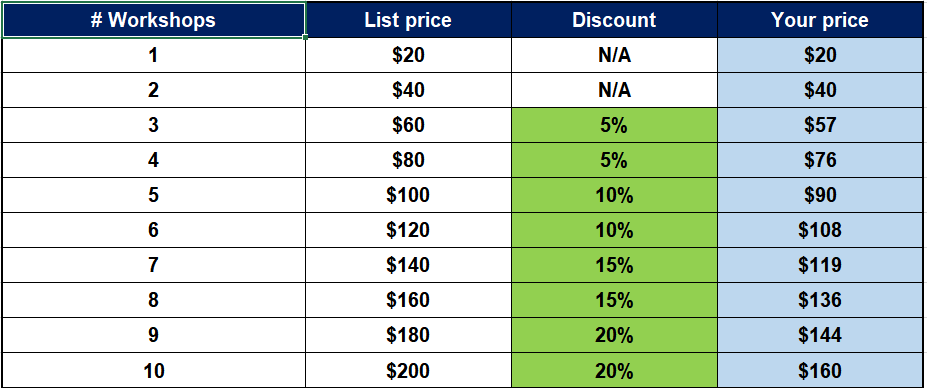 BONUS – You will receive a coupon code for the amount spent on the workshops to redeem toward recorded online courses to get LIFETIME ACCESS to videos, Q&A, and all PowerPoint and Excel materials.
Register for our workshops to get YOUR coupon code today!