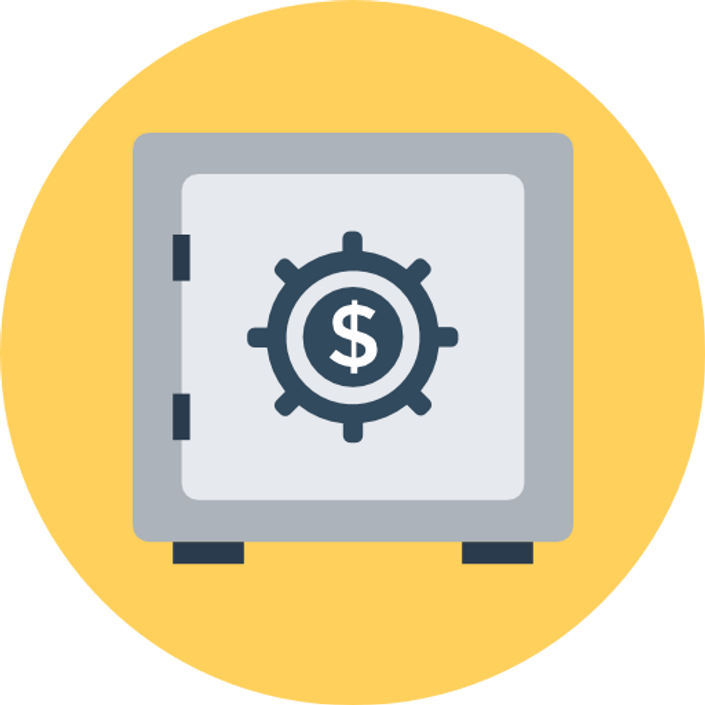 Valuation Models for Early-Stage Startups
Valuation concepts and valuation models for early-stage startups.
Watch Promo
You have worked hard to build your company, and you should know the value of what you have built.
Here are main reasons why you should understand what your company valuation is based on:
Investors always want to push you for a lower valuation. In order to be able to justify the valuation you are asking for, you need to be able to substantiate it.

Investors always want to push you for a lower valuation. In order to be able to justify the valuation you are asking for, you need to be able to substantiate it.

To effectively negotiate with investors, you must understand what valuation terms such as WACC, IRR, or Terminal value mean, and how to calculate them.

There are various ways to value an early-stage startup. To justify the valuation you want, you need to be able to identify which one works best for you and why.

A business valuation helps establish a baseline value that enables you to create more informed financial goals, business strategies, and marketing objectives.

Valuation is also important for tax reporting. The Internal Revenue Service (IRS) requires that a business is valued based on its fair market value.

You need to understand how your cap table changes with each round of financing.

This course is part of our Flagship Finance 5-Course Series "Impress Investors with Robust Financials and Credibly Value Your Company". You will receive $125 off if you register for all five courses. Learn more details HERE.
This course is specifically designed for founders of early-stage startups. No prior finance knowledge is required. We explain everything from scratch.
What will you learn:

How free cash flow is different from other types of cash flow. Why it's used for valuation and how it benefits you during fundraising.

The difference between IRR (investors' return) and WACC (weighted average cost of capital).

What the Terminal Value represents, why it's needed for valuation, and how to calculate it.

Two different approaches for valuing startups: quantitative and qualitative, and leading models representing each approach. Which one to use for your startup?

What a cap table is, how to create it in the beginning, and how to update it over several financing rounds. It helps you to know the implications of each deal.

NO PRIOR KNOWLEDGE OF FINANCE IS REQUIRED.

This course offers:
LIFETIME ACCESS to 1.5 hours of easy-to-understand MBA-level finance lectures;
LIFETIME ACCESS to 75+ practice questions;
AVAILABLE FOR DOWNLOAD IMMEDIATELY: All PowerPoint and Excel materials.
Curriculum for Course # 3 Valuation Concepts and Valuation Models For Early-Stage Startups.
Valuation Concepts:
Free Cash Flow;
WACC;
Investors' Return (IRR); and
Four methods for calculating Terminal Value.
Valuation Models:
Two valuation approaches for valuing early-stage ventures;
Three quantitative valuation models:

Venture capital method,
Discounted cash flow, and
The Chicago method;

Five qualitative valuation models:

The Dave Berkus scorecard,
Bill Payne's scorecard methodology,
The Risk Factor Summation Model,
The Replacement /All-in Method,
The Rule of Three; and

How to create and maintain a cap table.
Over 1000 founders have already taken our course and love it. Read their testimonials using the button below.
Your Instructor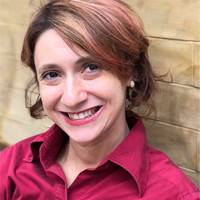 Victoria Yampolsky, CFA, is a serial entrepreneur and an experienced business & finance executive with extensive startup experience. She is the President and Founder of The Startup Station, an education and consulting company specializing in modeling and valuing early-stage ventures.
The Startup Station helps startups articulate their business case to investors from the financial point of view. We create a detailed strategic roadmap, a robust financial plan and a resulting valuation that outline business logic, drivers, financial goals, and key metrics for their company. The Startup Station has worked with over 100 startups across 15+ industries ranging from manufacturing to technology, consumer electronics, medical devices to fashion, media & entertainment, and has helped founders raise over $50M in startup capital.
Victoria has also developed a comprehensive seven-course finance curriculum geared to entrepreneurs of early-stage ventures with little to no knowledge of finance. To-date more than 1,000 founders have completed the courses and learned the basics of accounting, financial modeling, valuation, and startup financing.
Victoria is a speaker and an advisor to multiple startups as well as a founder of several ventures in media and entertainment. Previously, Victoria worked for Deutsche Bank and was a technology consultant with CapGemini's Financial Services Division.
Victoria holds a Bachelor's Degree, Cum Laude, in Computer Science, with a minor in Mathematics, from Cornell University and an MBA, with honors, from Columbia Business School. Victoria is also on the Advisory Board of the Computing and Information Science (CIS) Department of Cornell University.
Course Curriculum
Introduction
Available in days
days after you enroll
Free cash flow
Available in days
days after you enroll
WACC and Terminal value
Available in days
days after you enroll
Frequently Asked Questions
How long is each course?
Each course has anywhere from 75 min to 120 min of lecture material and approximately 5-15 additional practice questions per video. Each video is 5-15 minutes long. You may need a few hours to complete the practice questions, especially for the courses that include financial modeling. You may purchase solutions to all the questions that include creating a financial model separately, in case you are unable to complete them on your own.
How long do I have access to the course?
All PowerPoint and Excel materials are available for download immediately after purchase. You have lifetime access to all video materials and quizzes.
What if I am unhappy with the course?
Unfortunately, we cannot provide refunds, because when you sign up, you gain access to the class materials and can download them. I recommend watching the FREE introduction video and reading the testimonials and the course agenda before signing up to help ensure that each particular course is useful to you.
How can you contact the instructor?