PowerUp. Strategic and Financial Planning Non-Profit Program to Empower Female Founders
Everyone needs a level playing field for unlocking their genius

PowerUp is a unique non-profit program for women entrepreneurs designed to close critical gaps in their strategic planning, financial management, sales and hiring strategies. We establish a direct link between planning and execution to show you how to use our frameworks to supercharge your company's growth and Power Up.
The program is oriented at companies which are generating revenues and ready to scale. It begins with a 4.5-day virtual immersive bootcamp. Through the integration of curated instruction and individually tailored consulting sessions with seasoned entrepreneurs and industry practitioners, we will empower founders to take companies to the next level fast. In four and a half days, participants will go through twenty-seven hours evenly split between targeted practical training and one-on-one coaching.
The bootcamp is followed by 7 quarterly one-day board-like meetings to ensure that the companies stay on track and properly respond to market feedback.
Our mindset is key to the company's success. We will discuss how our beliefs affect the way we run businesses and strategies we can use to PowerUp our mind.

The program is created by The Startup Station, a CFO advisory and finance education platform for startups and small businesses focused on strategic financial planning and valuation for startups and small businesses, and Guerrier Consulting, a consulting firm focused on Go-To-Market planning and building scalable sales processes. This program is implemented in partnership with ShEquity, an investment firm focusing on providing smart and sustainable investment for African female entrepreneurs and innovators.
PowerUp Purpose

Our purpose is to bridge the gender funding gap by reducing execution risk and accelerating the flow of capital into female-led ventures worldwide.
We achieve it with a combination of
Our hands-on program which includes an initial bootcamp and two-year follow up support

A global network of PowerUp ambassadors.

Rigorous and transparent monitoring and communication of the performance of the companies in the program.

Creating visibility for female-founders who completed the program.
By inviting investors to join as PowerUp ambassadors and having them witness results first-hand, we will reframe the perception of risk of investing in female-led ventures.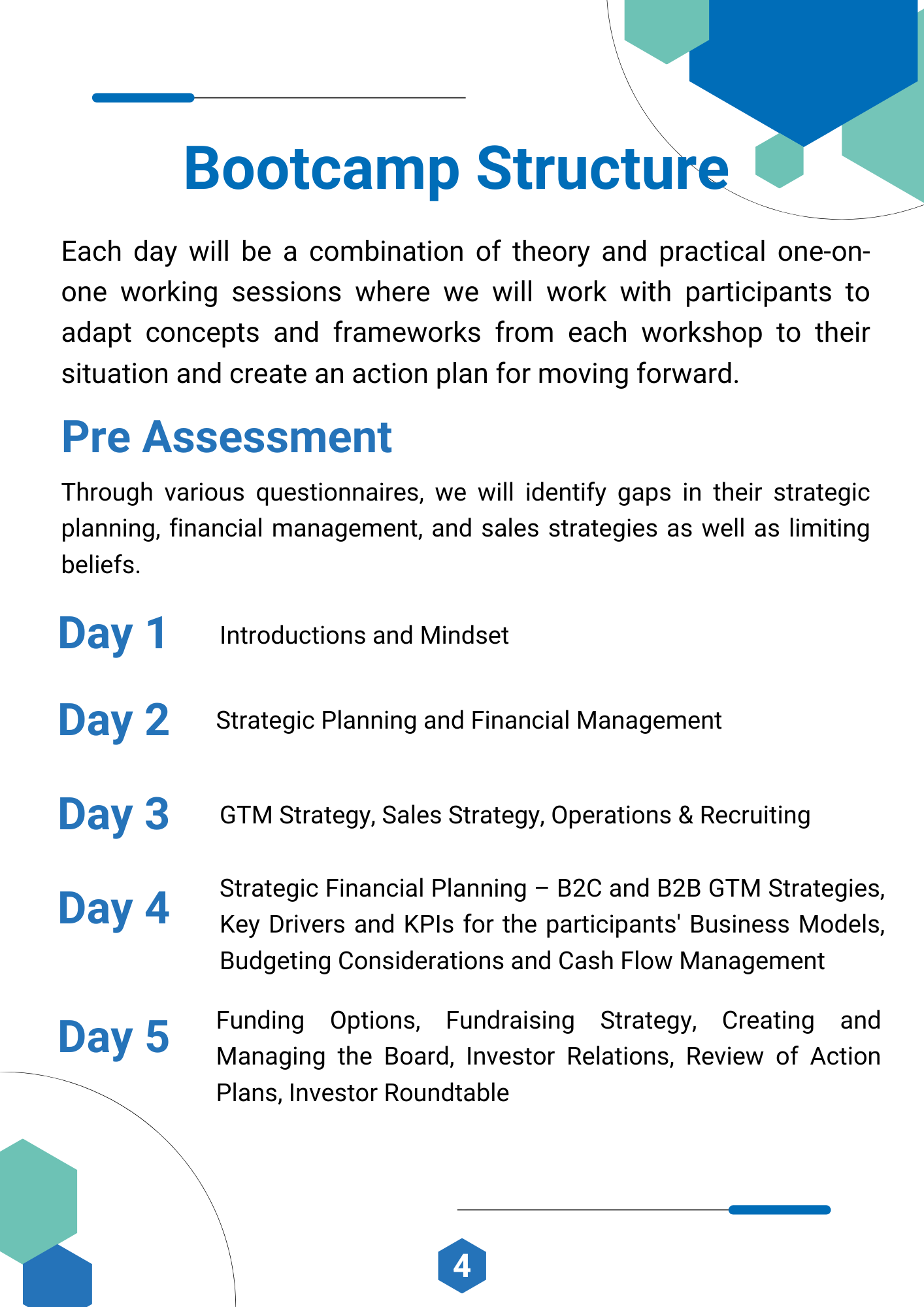 Challenges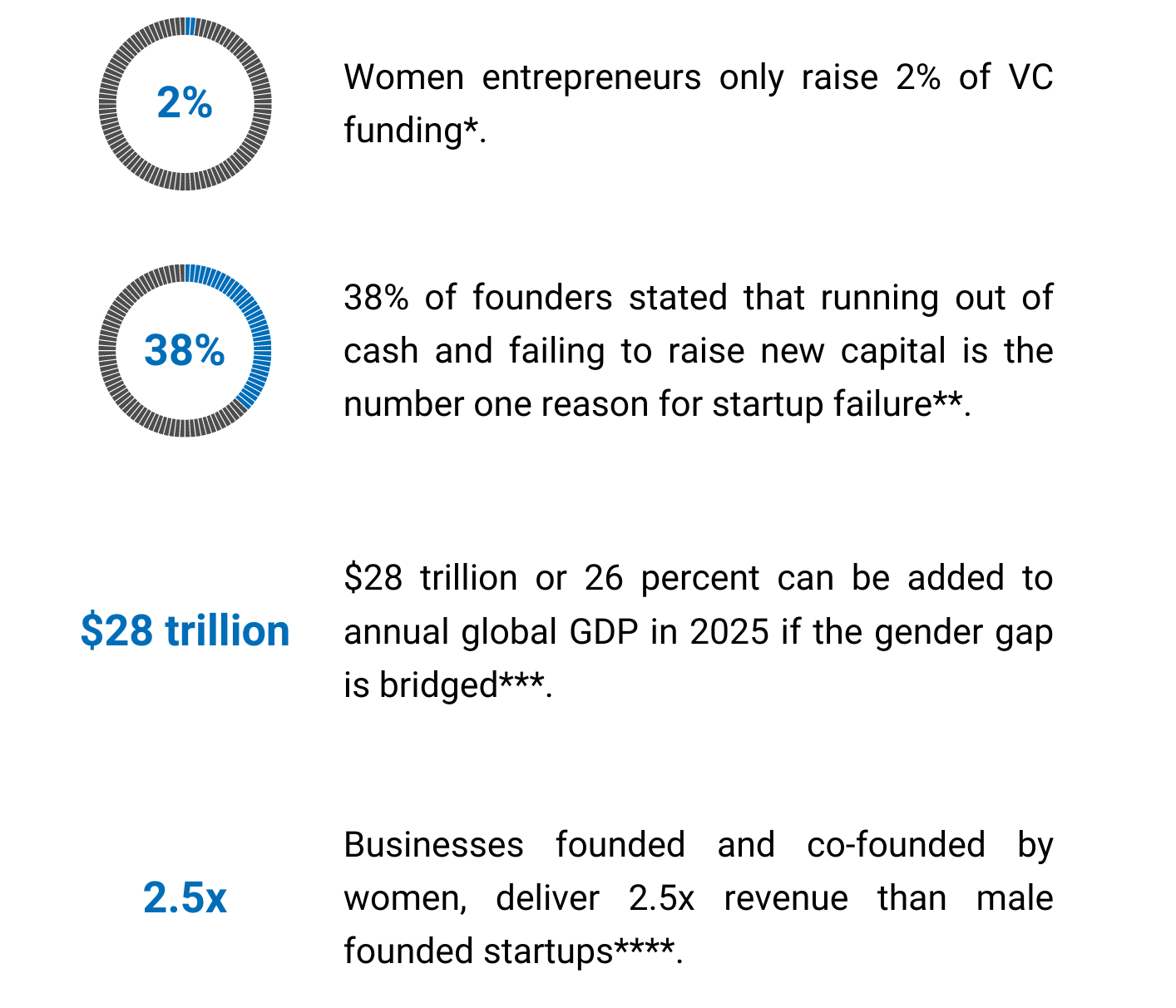 * Source: PitchBook report.
** Source: a study conducted by CB Insights.
*** Source: the Stanford Social Innovation Review.
**** Source: Boston Consulting group.
This means you must have three things:
Proper strategic planning frameworks in place to make sound business decisions to drive revenue growth;

A robust financial management system needed to evaluate if those decisions produce the expected financial results, how to best respond to market feedback as well as to manage costs and cash flow; and

An effective fundraising strategy to meet any financing needs not covered by available liquidity.
In our program, we achieve all three objectives so that all businesses who participate can PowerUp to the next level in their evolution.
Below are the main challenges we address:

Strategic planning and Sales
How to develop objectives, key results, and key performance metrics near and long-term;

How to scale and grow your company with limited capital or overcome stagnant revenue growth;

How to choose the right team without the ability to pay market rate for talent;

How to efficiently allocate your time between fund raising, business development and managing people.

Finance
How to select and set up financial systems and processes so that you have the right information to drive your business forward;

How to determine the key drivers of your business;

How to set the right financial goals and understand the implications on profitability and cash flow;

How to select the revenue model; cost structure, and financing method that best fits to your needs;

How to create a new financial plan given new economic realities, even without much financial history.

Fundraising
How to avoid falling into the trap of changing your business plan to fit investors;

How to plan future fundraising rounds;

How to create and manage the Board of Directors and effectively communicate with existing investors;

How to choose between equity, debt, SAFE, and convertible debt, and get a fair deal.
What makes our bootcamp unique:

Our bootcamp is oriented at companies that are generating revenues to help them scale.

27 hours evenly split between targeted practical training and one-on-one coaching.



We establish a direct link between planning and execution and show you how to use our frameworks to supercharge your company growth.


Focus on our mindset and how it affects how we make business decisions.



Unlike most accelerators which don't focus enough on finance and strategy, these two subjects are the cornerstone of what we teach.


Practical modules cover the essentials of running a successful business and individually tailored one-on-one sessions empower founders to put advice immediately into practice.


Every company will get two subject matter experts: in strategy and sales. and in finance, to ensure that action plans are based on each company's needs.


We are highly experienced operators who have scaled companies, raised capital, managed teams and created successful exits. Our clients have raised over $75M+ from venture capital.


Our advice comes from experience. We are sought after professionals with active client rosters across a diversity of industries.


We have taught more than 1000 founders and they became successful.

Goals and outcomes:

Strategy and Sales:

Understand how to ensure that the solutions or product features meet client needs and problems.

Determine the type of clients who would benefit the most from the solutions and how to best reach them. Founders will no longer target large companies just because they represent the most potential revenue, but otherwise are a poor fit.

Develop a Go-to-Market plan of action to generate revenue sooner, scale faster and, if relevant, be in a position to maximize valuation before raising equity capital.

Finance and Fundraising:
Determine which steps to take to properly set up and run the finance function.

Learn how to create "intelligent" financial plans which show how strategic decisions convert into financial results.

Understand how to use financial analysis to make better strategic decisions.

Find out how to effectively communicate to existing investors and create and manage the Board of Directors;

Plan for future fundraising rounds.

Know how to evaluate different funding options and negotiate the best possible deal.
Follow up: 2 Years
We will track the company's performance through a custom-designed dashboard. We will conduct seven quarterly Board-like one-day assessments to review results and determine next steps.
PowerUp Success Factors
Strategy and Sales:
Each company establishes a business development system to secure only targeted SMB and Mid-Tier client companies in Year One.

Each company develops a sales process program to generate a 30% annual sales growth.

Each company generates a job creation factor of 3X.

PowerUp establishes an international network of resources between company founders, PowerUp ambassadors, VC firms and client companies.
Finance and Fundraising:
Set up each company to be cash flow positive and break even by 18 months for tech startups or 24-30 months for product startups.

Each company understands and correctly tracks sources and uses of cash.

Each company implements a robust financial management cycle and conducts monthly reviews to analyze performance and respond to market feedback.

Each company has an effective governance policy in place and communicates to its investors on a regular basis.

Each company creates a fundraising plan to begin raising capital with at least 6 months left in their current runway.
Go to Market Strategy
Preparation Phase
Establish Region by Region engagement with VC firms, corporate sponsors, government and philanthropic organizations for program funding.

Establish Region by Region engagement with VC firms to nominate companies for the PowerUp program from their portfolio.

Secure strategic relationships with US Chamber of Commerce branches and Country specific Economic Development Departments.

Develop a network of connections with mutual clients, banking relations, cross border distribution opportunities and potential investors to expand the PowerUp Ambassadors Network.
Pilot Phase: Year 1
Three cohorts of 10-12 companies nominated by VC funds.

Adapt the PowerUp program to each region's unique needs.
Growth Phase: Years 2-5
Model Year One processes within each region to expand PowerUp from one program per month in Year 2 to six programs per month in Year 5.

Leverage established relationships with regional VC's to attract other companies and new VC firm participants.
Expansion Phase
Execute the PowerUp model in other International & North American territories.
Company Eligibility Criteria
No industry focus.

At least one female as part of the executive team.

In business for at least one year.

Producing revenue from at least ten clients.

Has a staff of at least five people.

Founders raised an initial round of financing from family, friends & Angel investors.
Pilot
Our pilot is in Africa because this is where the gender funding gap is the biggest. Our partner is ShEquity, an investment firm focusing on providing smart and sustainable investment for African female entrepreneurs and innovators.

* Source: Africa: The Big Deal.
ShEquity is a catalyst for inclusive economic growth with the impact felt across the board. Because women tend to tackle challenges faced by societies, providing smart money to female entrepreneurs allows them to build impactful businesses benefiting many communities and inspire the next generations to become problem solvers.
Who We Are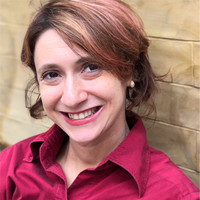 Victoria Yampolsky, CFA, is a serial entrepreneur and an experienced business and finance executive with extensive startup experience. She is the President and Founder of The Startup Station, a CFO advisory and finance education platform for startups and small businesses.
The Startup Station, a CFO advisory and finance education platform, empowers startup founders and business owners to use finance to drive their business forward and accelerate their fundraising process. We help entrepreneurs transform their vision into profitable and fundable businesses.
The Startup Station worked with more than 150 founders one-on-one across 15+ industries and helped them raise $50M+ in venture capital.
More than 1,000 founders have taken The Startup Station's courses to learn the basics of accounting, valuation, financial modeling, and startup financing. Victoria also teaches at the Bank of America Institute of Women's Entrepreneurship at Cornell University.
Previously, Victoria worked for Deutsche Bank Research and was a technology consultant with CapGemini's Financial Services Division. Victoria holds a Bachelor's Degree, Cum Laude, in Computer Science, with a minor in Mathematics from Cornell University, and an MBA, with honors, from Columbia Business School.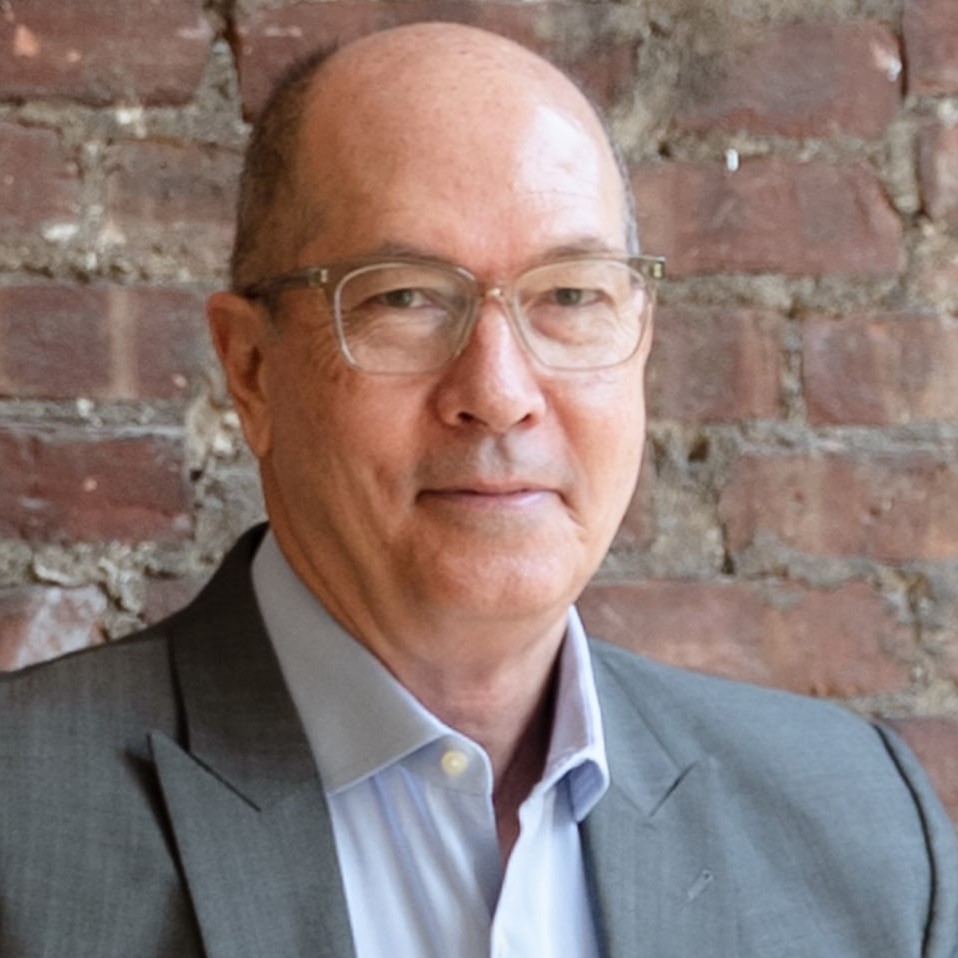 Clarence (Hamp) Hampton III is the CEO of Guerrier Consulting where thousands of women have been given the opportunity to take courses in all aspects of starting and running a business.
Hamp is a C-Suite sales & marketing executive, trade show speaker, player/coach, enterprise sales manager. Entrepreneur with experience in scaling and building startups and early growth stage companies. Board Advisor to several start-ups.
Three time startup CEO with two exits; CRO for two tech companies that scaled sales from $10 to $50 million respectively; National Sales Director for a Privately held Medical Marketing company that grew business 30% annually until company went IPO; Adjunct Professor for MBA program for Entrepreneurs at Metropolitan College of New York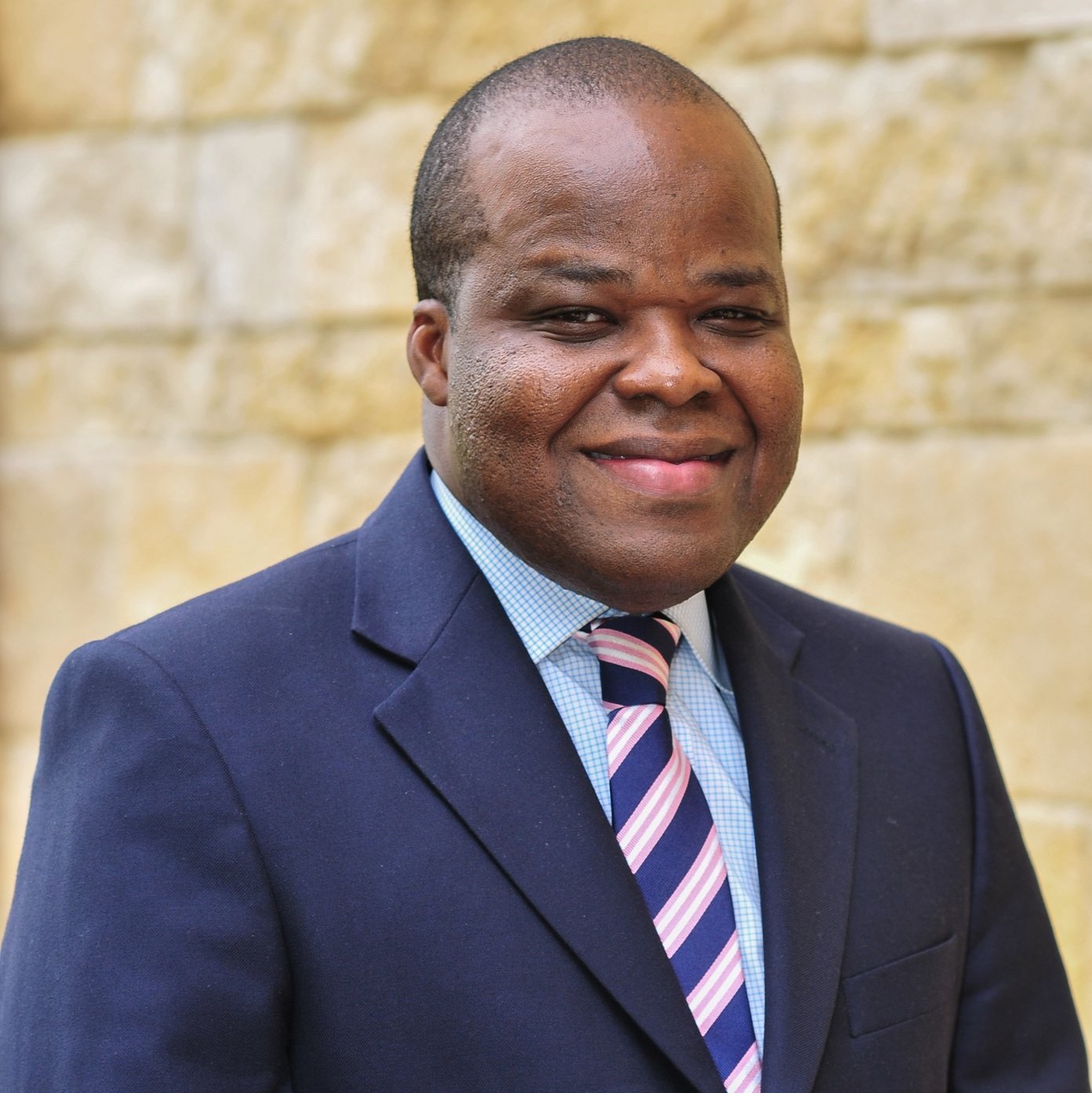 Thierry Vodounou Managing Director of Sarenga Group, Sarenga Group is a global investment advisory firm that offers transaction services as well as capital raising support to companies at all growth stages. Sarenga works across sectors and takes consultative and collaborative approaches with its clients.
Thierry is a strategic, global finance leader with an entrepreneurial mindset with significant lead investment and M&A advisory roles in simple to complex projects. Thierry has 25 years of combined experience in banking, corporate finance, business development, and investment consulting across sectors in North America, Europe and Africa. He is a multilingual communicator adept at building relationships with external clients and internal team members and optimizing performance outcomes. Influential self-starter with a proven record with Big Four accounting firms and Fortune 500 firms and Development Finance Institutions, who works persistently to help clients achieve ambitious business visions.
Since 2018, Thierry has been dedicated to empowering youth-and-women-owned Micro, Small and Medium Sized Enterprises (MSMEs) in Africa and North America as mentor, executive business coach and investment instructor in renowned accelerator programs including Techstars Equitech Accelerator, Newchip, E4Impact, GetFundedAfrica, and ShEquity Business Accelerator (SHEBA). Thierry has a Bachelor of Arts (BA) degree in Finance from Ouachita Baptist University, and a Master in Business Administration (MBA) focusing on Derivatives Markets from Loyola University Chicago.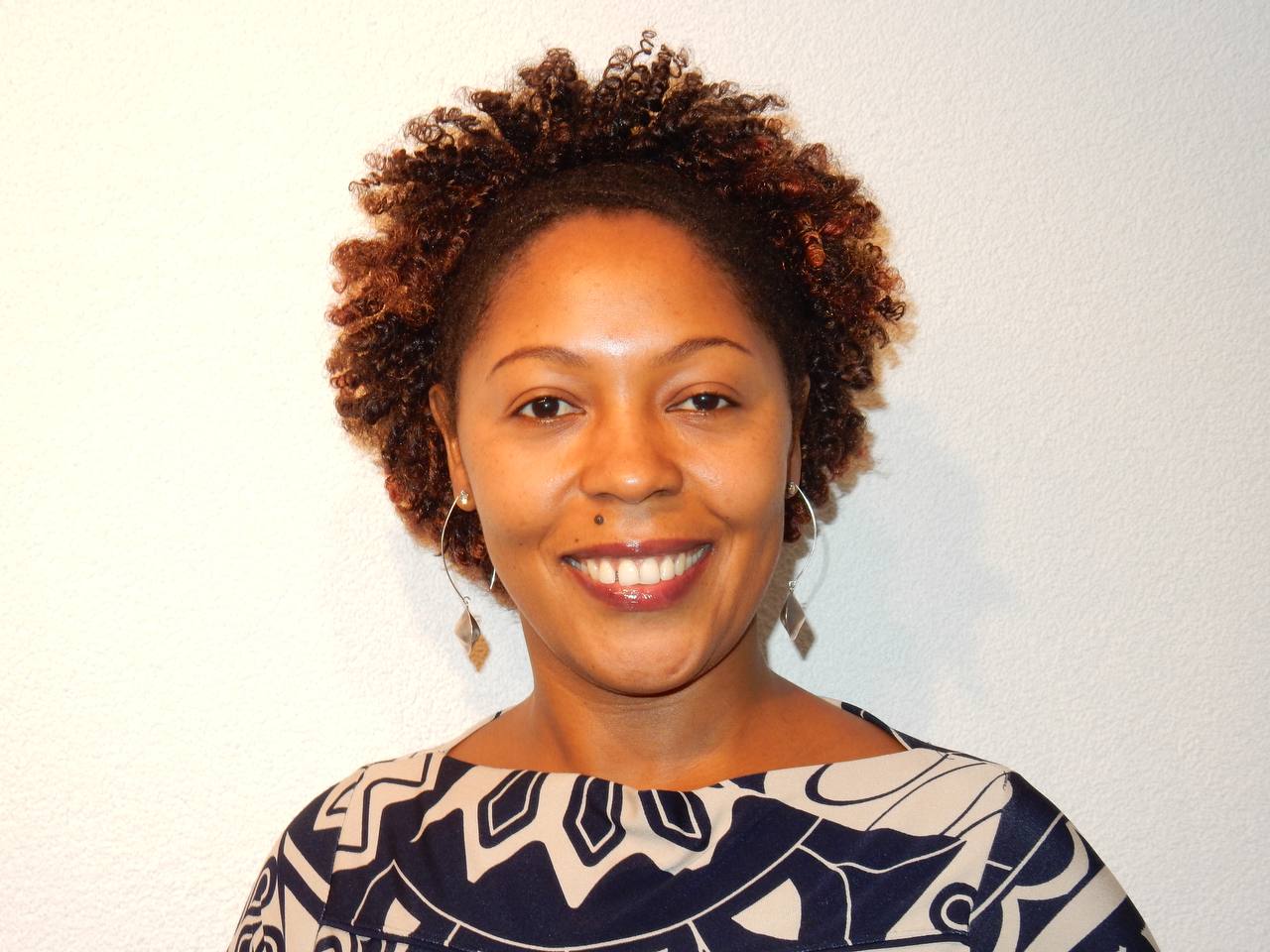 Pauline Koelbl is a founder of ShEquity, Managing Partner as well as AfriProspect GmbH's Founder/CEO.
Pauline is gender-lens/impact investor and a leading innovation expert in developing & emerging economies with over 20 years' experience in international affairs and venture philanthropy. Pauline also has 11+ years' experience catalyzing innovation and supporting SMES/startups across Africa, deals sourcing, conducting DD and fundraising; 5 years of early-stage investing.
In 2022, Pauline was recognized as one of 100 Leaders building Meaningful Business, combining profit and purpose to help achieve the UN Global Goals. Her passion lies in innovation, entrepreneurship, and economic empowerment of youth and women.
A double Fulbright -Scholar and Fellow-, Pauline holds an Executive Education in Innovation for Economic Development from Harvard University, John F. Kennedy School of Government; a Master's Degree (MA) in Poverty and Development, Institute of Development Studies (IDS) from the University of Sussex, United Kingdom and a Bachelor of Arts (BA) in International Studies (Honors) from the University of Arizona (UoA), USA

---
Become a PowerUp ambassador and join our movement to change the startup world together so that every female founder can make her dream come true. Fill up the form using the button below and we will contact you with next steps.
PowerUp Ambassadors On Board
THE STARTUP STATION'S TESTIMONIALS
FROM STUDENTS AND CLIENTS
"Victoria Yampolsky is THE essential tool for any startup looking to present a viable financial model! If you are a founder who, like me, lacks the business/finance background - YOU NEED HER. If you are looking to show your investors a serious plan for growth and capitalization - YOU NEED HER. Victoria's thoroughness and dedication will ensure no stone goes unturned in the FOUNDATION of your BUSINESS. And to top it all, she explains everything with such calm & clarity, it is an absolute delight to be working with her."
- Sansan Fibri, Wakefully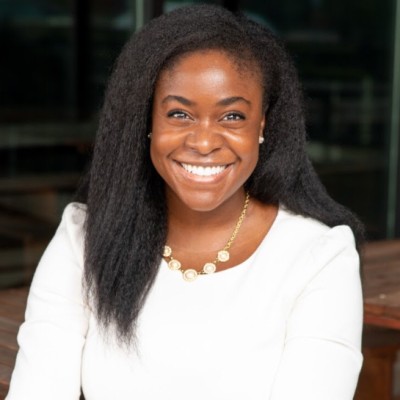 "Victoria, we raised $1.4M! It's finally public. I just wanted to say thank you again for your help with our financials. You made our model sophisticated, and told a story our investors could understand. Your help and our sessions mean more to me than you know. Your human-first approach to something as intimidating as financials made a big difference. No one questioned our financials the entire fundraising process.Thank you so much for your help.
- Janice Omadeke, Mentor Method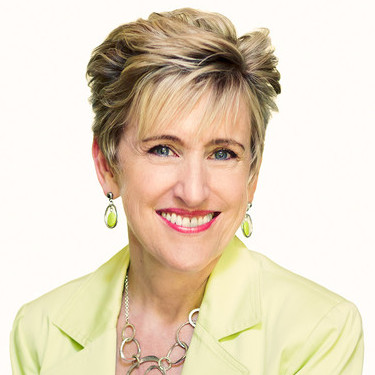 "If you're raising capital and want to shine when pitching to investors, I highly recommend you choose Victoria Yampolsky and the Startup Station as your resource for high performance results. Victoria is extremely well versed in all aspects of raising capital and the startup landscape. She provides clients with outstanding tools, applicable advice and thoughtful insights to support their fundraising efforts.
Best of all, she has the unique ability to share complex information in delicious, easily digestible portions. Victoria will leave you feeling confident about all your financial numbers and valuation, which will translate into a successful pitch to investors."

- Ande Lyons, Startup Champion, 4x Founder, LiveStream Host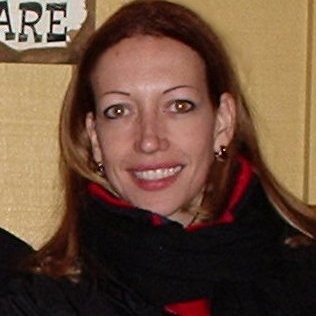 "I have the greatest appreciation for Victoria Yampolsky's involvement in analyzing financial trends and development the monetization strategies of my business. She is not only an experienced financial analyst but she is very creative and gave my business many important suggestions. I also feel that as my point of contact, Victoria is very professional, patient and compassionate about working on my startup. In our numerous emails and phone conversations I felt comfortable and willing to reveal information easily, which helped make the valuation process easier. Victoria is witty and can see the big picture almost immediately, and at the same time she is a stickler for details. These attributes make her a perfect financial advisor and mentor for entrepreneurs. However, beside her mentorship skills, Victoria once given a task, is completely dedicated to it. She has a keen ability to process and synthesize information and make the right decisions, and she comes with the highest recommendation."
- Magda Stenzel, Senior Designer at NBCUniversal - CEO/CoFounder at StringFlix, Inc. Founder Institute Graduate

"Victoria is an amazing resource that every start-up should have. She is whip smart and diligent. We worked with her on the valuation of our company and she's been an invaluable resource in refining our assumptions, revenue and expenditure models. If you think you understand the fundamentals of your own business model, talk to Victoria and get ready to learn so much more!"
- Raakhee Miller, PointsKey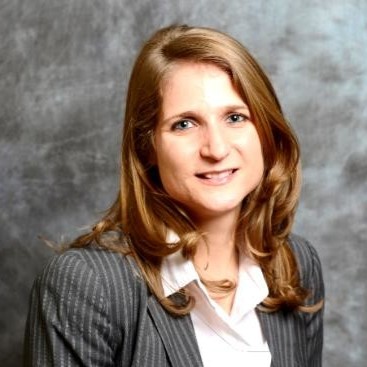 "Victoria is very knowledgeable and explains complex topics in an easy understandable way. She took us through the financial modelling tool step by step based on a real life business idea. The model is not only crucial for planning, but also helped to sharpen go-to-market strategies! Highly recommended!"
- Angelika Kogler-Lee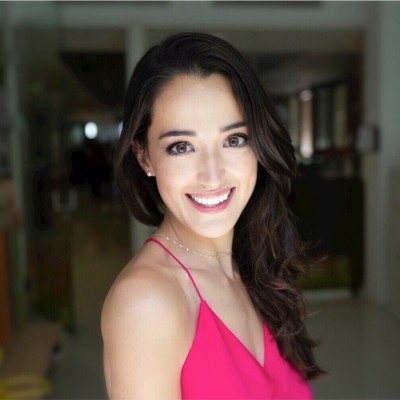 "Victoria was a key advisor for Predictive People - as an early stage startup we had tons of questions and we needed professional guidance to sort them out. I am really glad we had her by our side to solve them all, ending with a solid business plan and financial projections. I can't recommend her more, she's professional, fast, empathetic, and incredibly smart, a true partner for any startup."
- Stephanie Stanislawski, Predictive People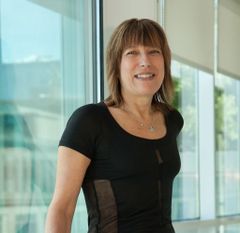 "Victoria provided me with great knowledge for the financial projection and reviewed my pitch deck where she provided me with great pointers. She definitely is somebody I count as my inner circle of advisors and recommend her as the go to person for any start up."
- Manuela Fassbender, Tahaanga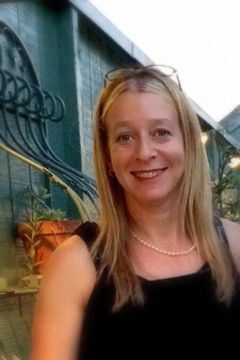 "Victoria gave us the confidence we needed to move forward with the finishing touches on a business concept we had spent more than a year developing. She impressed us with her remarkable insight, wisdom, and nimble ability to digest copious amounts of information. It's apparent that she has a passion for helping others. I highly recommend meeting with her!"
- Mira Weinfeld, Focus Clinic
Let's change the startup world together so that every female founder can make her dream come true!