You're in the right place if you're a startup looking to get funding, scale or pivot.
Impress investors with a thorough business plan and robust financials and land funding faster with our unique approach of modeling startups. Our expertise will help you create a new financially feasible plan which aligns all parts of your business with your company strategy. The Startup Station has helped over 1,000 early-stage startups get funded faster.
Get Started!
WHAT DO WE DO?
Consulting
Fundraising: Financial modeling and valuation for early-stage startups; no industry focus. We have special expertise modeling ventures when there is no or very little prior financial history.
Post funding: Creating and implementing new financial roadmaps for those companies who just raised funding and are ready to scale, or have problems with growth or profitability. We also conduct in-depth strategic financial reviews to uncover any weaknesses in the company's financial infrastructure.
Education
If you are a part of the accelerator or bootstrapping: paid finance curriculum.
You will learn:
Accounting;

How to model and value your company;

How to negotiate a term sheet.
No prior finance experience required.
If you are a beginner: free resources covering the following topics:
Startup valuation, financial modeling and fundraising process

Financial modeling tips explaining how to model various business scenarios

Strategic finance tips
What makes us different:
We don't just create complicated financial models, hard-to understand formulas and calculate KPIs. We give you an actionable roadmap for your growth. We make it easy for you to understand how different parts of the finance function work together and interact with other business functions. With these tools and insights, you can run your company more effectively.
We have been working with early-stage startups across industries for the past decade and we have developed a unique industry-agnostic approach of modeling startups, even in the absence of any historical data.
Our financial models are powerful business intelligence tools which:
Represent how all parts of your business model interact with each and ensure that they are aligned with your strategy

Clearly demonstrate how strategic decisions convert into financial results

Make it easy for you to figure out which parts of the strategy are working or not

Enable you to make informed decisions on how to drive your company forward by isolating financial consequences of different strategic decisions
WHOM DO WE HELP AND HOW?
Community
Join us on social media to learn how to use numbers to build your business case with investors and to support execution later. We publish useful startup resources, news, our new content, and lead interesting discussions in forums.
Let's collaborate and help each other so that we can create the world we want together!
SIGN UP FOR OUR FREE NEWLETTER to be the first to know about The Startup Station's news, events, products and resources.
Our track record:
We helped over 1,000 early-stage startups get funded faster.
Our clients have raised more than $50M.
We have experience in 15+ industries and worked with 150+ entrepreneurs one-on-one on all continents.

We have experts with both Computer Science and MBA degrees. Therefore, we speak both the technical and business languages to help you bridge the gap

More than 1,000 founders have taken The Startup Station's courses to learn the basics of accounting, valuation, financial modeling, and startup financing and
We have collaborated with numerous accelerators including Rockstart, Starta, Numa, Halo, and more. Victoria also teaches at Bank of America Institute of Women's Entrepreneurship At Cornell.
Testimonials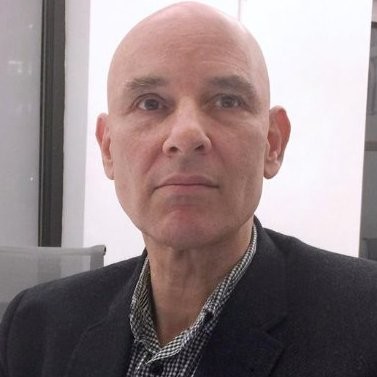 "These workshops are extremely useful for all of us. Victoria is the kind of presenter/professional who inspires confidence. I'd recommend her to any startup trying to figure out how it needs to be organized, capitalized, and operated to have a good business model going forward. She focuses on fundamentals, which, too often, are sorely lacking in our ecosystem, and she knows her stuff backwards and forwards."
- Warren Friesner
,
Language Hero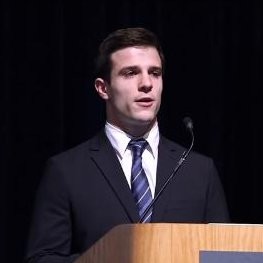 "Victoria's workshops are packed full of INCREDIBLY useful information and tools that apply to all levels of business. She is very knowledgeable with the material and able to explain complex finance topics eloquently (even to an engineer!). Workshops are highly recommended!"
- Gregory Chrin
,
Apis Innovation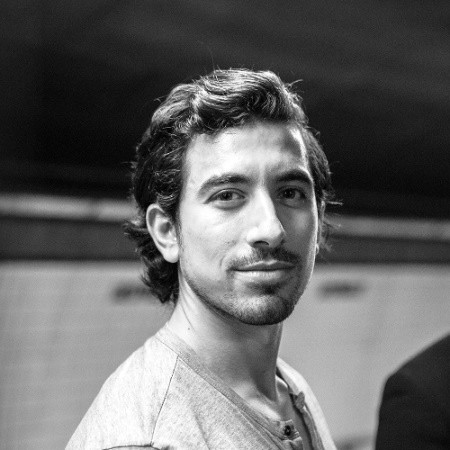 "I have taken a couple of classes with Victoria and I must say they are great! The topics and material she goes through I find it very very useful. You can tell Victoria has a lot of experience in the field. She is very clear, and you get all the material covered so you can review it yourself. As an early startup, this is definitely the most valuable workshop I have tried so far, I highly recommend it!"
- Luis Medina
,
CodeLumen
Startup Financial Model and Valuation

Financial Model Review

Post-Funding Support
5 FAQs about The Startup Station
❓What is The Startup Station?
We are a CFO advisory and finance education platform for startups and small businesses. We help founders impress investors with a thorough business plan and robust financials and land funding faster. We also help you post-funding to make sure you stay on course and maintain a good relationship with the board. We have deep expertise in early-stage ventures and focus on Pre-Seed to Series B funding rounds.
❓Do we help only early-stage startups?
Now, we also provide services for late-stage startups in collaboration with Thrive Growth Partners.
❓How can we help you?
The Startup Station can help any startup in the Pre-Seed, Seed, Series A, or Series B stages both during the fundraising process and post-funding.
We help with:
🟥Financial modeling and valuation.
🟥Valuation report.
🟥Strategic financial reviews.
🟥Fractional CFO services
🟥Board management.
❓Why choose us?
The Startup Station has helped over 1,000 early-stage startups within more than 15 industries get funded faster. Our founders raised more than $50M.
❓How to contact us?
Schedule a complimentary 30-min discovery call. We will evaluate what you need and how we can best help you. You can do it here through the link in our profile.
Still have questions? We are happy to talk to you. Book a FREE 30-min consultation now by pressing the button below and, as a bonus, we will send you a COMPLIMENTARY financial health checklist.

Press the button above to accelerate your fundraising process. We will help you create a defensible valuation and financials investors will take seriously!

The Startup Station's YouTube channel, articles, and interviews offer insights on the strategic and financial aspects of launching and running an early-stage startup.