You're in the right place if you're a startup looking to get funding and scale.
Impress investors with a thorough business plan and robust financials and land funding with the help of our coaching and Flagship Finance Series. The Startup Station has helped over 1,000 early-stage startups get funded faster.
Get Started!
Testimonials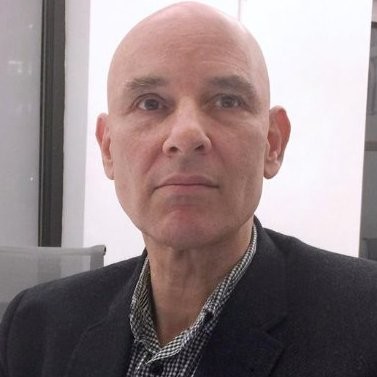 "These workshops are extremely useful for all of us. Victoria is the kind of presenter/professional who inspires confidence. I'd recommend her to any startup trying to figure out how it needs to be organized, capitalized, and operated to have a good business model going forward. She focuses on fundamentals, which, too often, are sorely lacking in our ecosystem, and she knows her stuff backwards and forwards."
- Warren Friesner
,
Language Hero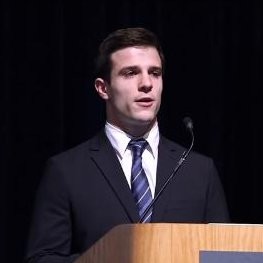 "Victoria's workshops are packed full of INCREDIBLY useful information and tools that apply to all levels of business. She is very knowledgeable with the material and able to explain complex finance topics eloquently (even to an engineer!). Workshops are highly recommended!"
- Gregory Chrin
,
Apis Innovation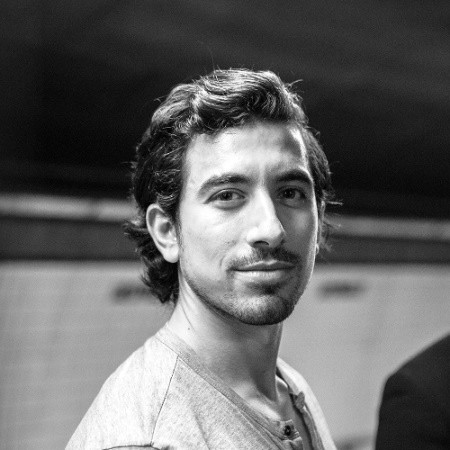 "I have taken a couple of classes with Victoria and I must say they are great! The topics and material she goes through I find it very very useful. You can tell Victoria has a lot of experience in the field. She is very clear, and you get all the material covered so you can review it yourself. As an early startup, this is definitely the most valuable workshop I have tried so far, I highly recommend it!"
- Luis Medina
,
CodeLumen
DOES THIS SOUND FAMILIAR?

99% of startup founders are afraid of the terms Pro-forma Financials, Balance Sheet, Types of Cash Flow, WACC, IRR, and especially, Valuation.
99.9% of startup founders don't understand how to logically estimate demand for their pre-revenue ventures.
You are also not sure having financials will really help you in the fundraising process.
THE TRUTH: Having a proper financial model WILL help you accelerate your fundraising process because it will provide investors with the necessary level of detail of how you plan to bring your product to market.
If you're reading this, it's because you're raising money or researching the best ways to raise money for your seed or Series A round and:
You are overwhelmed with getting your business off the ground and don't have the time to learn finance or get an MBA.

You know you need to create credible financials for your startup, but finance intimidates you and you simply don't know where to start.

Or you are not scared, but lack the financial knowledge and tools to translate your business plan into a financial model and determine a fair value of your company.

Or, like most of my clients and students, you think it's impossible to create credible assumptions and predict the company's financial performance at such an early stage.

Or you might have already tried putting your own financial model using templates from the Internet, but have not been successful in attracting investors.
Let's calm those nerves - you're in the right place!
The Startup Station has helped hundreds of founders just like you to effectively articulate your business case to investors and ensure that your venture is financially feasible.
We work with you to create a detailed strategic roadmap, a robust financial plan and a resulting valuation that outline business logic, drivers, financial goals, and key metrics for your company. The resulting strategic and financial plans give you the necessary timely insights on whether your strategy is working and how to adjust it based on market feedback.

We have experts with both Computer Science and MBA degrees. Therefore, we speak both the technical and business languages to help you bridge the gap.
Still have questions? We are happy to talk to you. Book a FREE 30-min consultation now by pressing the button below and, as a bonus, we will send you a COMPLIMENTARY financial health checklist.

Press the button above to accelerate your fundraising process. We will help you create a defensible valuation and financials, investors will take seriously.
WHO DO WE HELP?
We offer online finance courses, custom consulting services, and free resources to early-stage startups!

Knowledge of finance is integral for any founder looking to build a successful business but it is especially helpful for those searching for outside financing.
FACT: According to Fundable and Entrepreneur, 565,000 startups are launched every year and just under 3% receive angel and VC investments. Entrepreneur identifies three main reasons startup founders fail to secure funding:
Misunderstanding your financial situation,

Underutilizing your management team, and

Lacking a clear go-to-market strategy.
By working with us, you can avoid making those mistakes and get funded faster.
The Startup Station helps you master easy-to-follow frameworks for modeling and valuing your startup. Specifically, we provide the tools to:
Evaluate the financial feasibility of your business,

Understand the drivers of your business model and logically determine their values, overcoming the main challenge of properly modeling early-stage ventures;

Build your first financial model and credibly value your company;

Learn startup-related finance and accounting; AND

Create a necessary management tool to measure and monitor the effectiveness of your strategy.
Check out the About Page and meet our Team!
HOW DO WE HELP?
Do it yourself: Our online finance curriculum is based on real case studies and specifically targets early stage, pre-revenue startups with little to no financial history. The curriculum includes courses on accounting and financial analysis, financial modeling, valuation, and startup financing vehicles. After completing our program, you will have all the necessary tools to build your own financial model, value your company, and negotiate term sheets with investors!
Our courses are rigorous, thorough, practical, and appropriate for anyone regardless of their knowledge of finance. Even people with NO finance knowledge can learn how to model and value their company by following our program. We have taught hundreds of founders of different ages and backgrounds. Thus, we know how to explain complex concepts in simple terms so anyone can understand.

Watch our FREE MASTERCLASS now and learn our framework for modeling early-stage ventures!
Custom advice: We are leading experts in creating credible financials and fair valuations for any product or tech startup, and always happy to work with you one-on-one. We can audit and improve existing models or create a new model from scratch. We also provide feedback for your pitch decks to make them investor-ready, logical, and thorough. Click here to learn more!
For beginners: Sign up to our Youtube channel to get new financial modeling tips every week. Check out our other free resources where we post new content related to strategic or financial aspects of running a startup.
Startup Financial Model and Valuation

Startup Valuation Roadmap

Valuation Report
Still have questions? We are happy to talk to you. Book a FREE 30-min consultation now by pressing the button below and, as a bonus, we will send you a COMPLIMENTARY financial health checklist.
Press the button above to accelerate your fundraising process. We will help you create a defensible valuation and financials investors will take seriously!
The Startup Station's YouTube channel and blog offer insights on the strategic and financial aspects of launching and running an early-stage startup.