THE STARTUP STATION'S TESTIMONIALS
FROM STUDENTS AND CLIENTS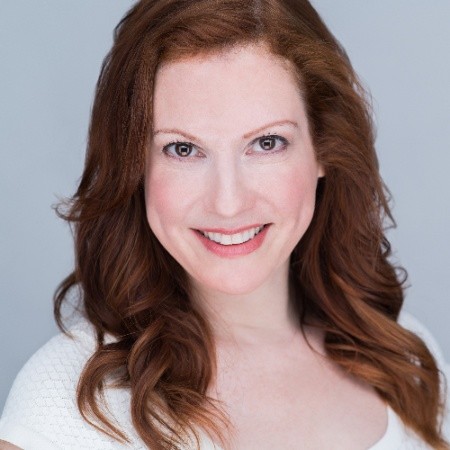 "Victoria Yampolsky is THE essential tool for any startup looking to present a viable financial model! If you are a founder who, like me, lacks the business/finance background - YOU NEED HER. If you are looking to show your investors a serious plan for growth and capitalization - YOU NEED HER. Victoria's thoroughness and dedication will ensure no stone goes unturned in the FOUNDATION of your BUSINESS. And to top it all, she explains everything with such calm & clarity, it is an absolute delight to be working with her."
- Sansan Fibri, Wakefully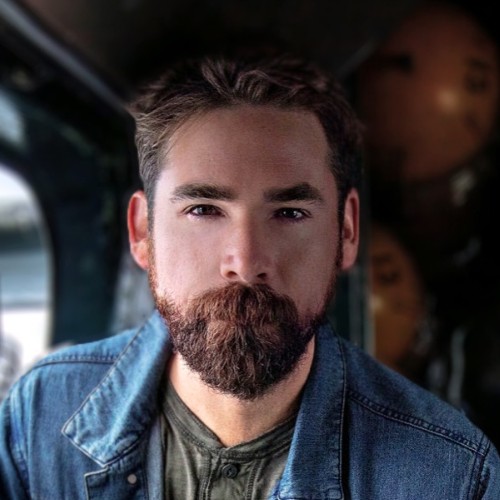 "Victoria is one of the smartest, and most talented financial analysts out there. She has created the financial models for 2 of my companies, to which we have raised over $20M using her financials and valuation reports. She is very professional and always makes you prove the assumptions:) She will always be a vital part to my businesses."
- Ryan Fuller, Opkix and Ghostcast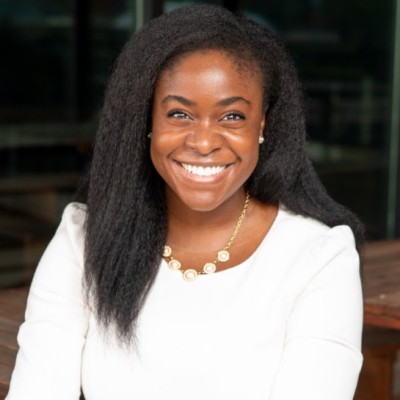 "Victoria, we raised $1.4M! It's finally public. I just wanted to say thank you again for your help with our financials. You made our model sophisticated, and told a story our investors could understand. Your help and our sessions mean more to me than you know. Your human-first approach to something as intimidating as financials made a big difference. No one questioned our financials the entire fundraising process.Thank you so much for your help.
- Janice Omadeke, Mentor Method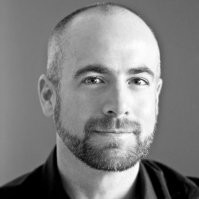 "Victoria Yampolsky came highly recommended by a colleague of mine and I've been fortunate to work with her! She completed the valuation and the financial model for our startup, EnergyPoints. Her unique framework for modeling early-stage ventures allowed us to refine our business plan and use strategy and industry standards to credibly formulate assumptions. Victoria is a Columbia Business School grad and CFA, and her company, The Startup Station, has done 100s of valuations and has an impressive track record. She presented her valuation to two national banks with our accountant, and in both scenarios, she was praised by the level of detail that went into her extensive valuation. I can't recommend her highly enough!"
- Ryan Smith, EnergyPoints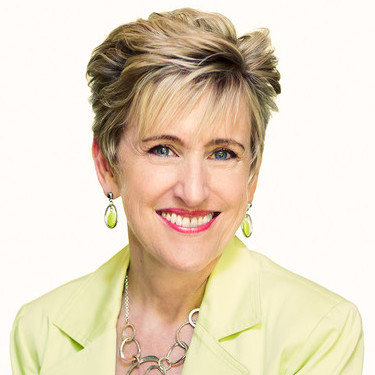 "If you're raising capital and want to shine when pitching to investors, I highly recommend you choose Victoria Yampolsky and the Startup Station as your resource for high performance results. Victoria is extremely well versed in all aspects of raising capital and the startup landscape. She provides clients with outstanding tools, applicable advice and thoughtful insights to support their fundraising efforts.
Best of all, she has the unique ability to share complex information in delicious, easily digestible portions. Victoria will leave you feeling confident about all your financial numbers and valuation, which will translate into a successful pitch to investors."

- Ande Lyons, Startup Champion, 4x Founder, LiveStream Host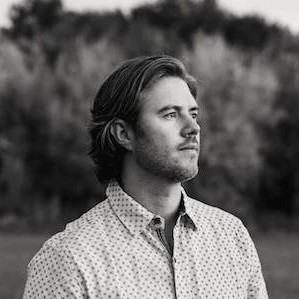 "I had the pleasure of working with Victoria for building a working financial model for my business. Her expertise and acumen are not only impressive, but her personable nature made her a joy to work with as well. She was able to offer valuable insights and direction as we strategically built out a financial model, utilizing reliable data assumptions that translate to a usable document for my business. The result and end-product proved the value of both the time and monetary investment. I couldn't recommend her enough as a resource for any entrepreneur looking to build out a financial model, financial roadmap and/or valuation of their enterprise."
- Brandon Towner, CEO and Co-Founder, Faver

"Victoria is an amazing resource that every start-up should have. She is whip smart and diligent. We worked with her on the valuation of our company and she's been an invaluable resource in refining our assumptions, revenue and expenditure models. If you think you understand the fundamentals of your own business model, talk to Victoria and get ready to learn so much more!"
- Raakhee Miller, PointsKey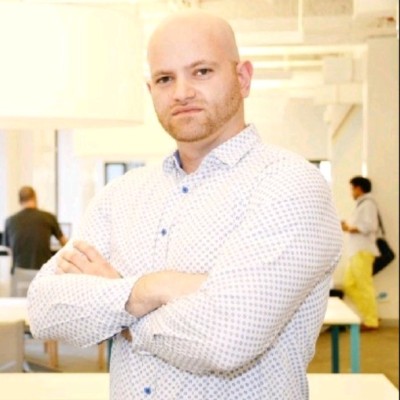 "Victoria is a rare find in the startup world. She's brilliant with startup financial strategies and has this no-nonsense work ethic that proves to deliver results. Victoria worked with a participant of 2020 Startups, a startup founder, and within a couple of months the founder raised capital. Victoria has done several workshops and speaking engagements at 2020 Startups and is always insightful and held in the highest regard by the audience."
- Mark Gold, Managing Director, 2020 Accelerator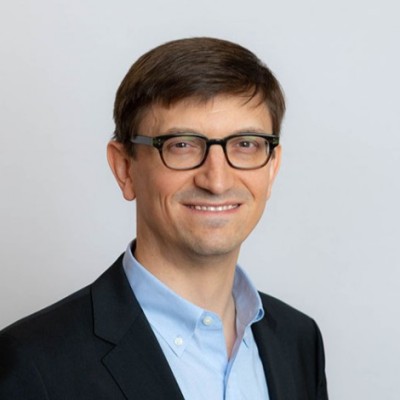 "Victoria really distilled down the financial model to the inputs that need to be discovered in order to determine business viability. Her attention to detail and experience show in taking those inputs and filling out the rest of the model. These are the real numbers that you need for investors."
- John Caudell, MUTR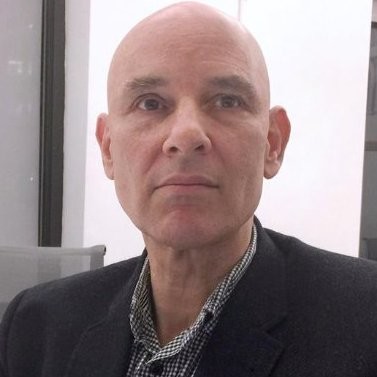 "These workshops are extremely useful for all of us. Victoria is the kind of presenter/professional who inspires confidence. I'd recommend her to any startup trying to figure out how it needs to be organized, capitalized, and operated to have a good business model going forward. She focuses on fundamentals, which, too often, are sorely lacking in our ecosystem, and she knows her stuff backwards and forwards"
- Warren Friesner, Language Hero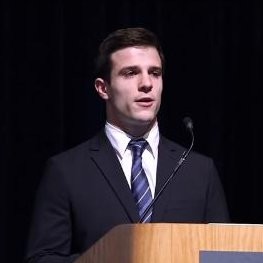 "Victoria's courses are packed full of INCREDIBLY useful information and tools that apply to all levels of business. She is very knowledgeable with the material and able to explain complex finance topics eloquently (even to an engineer!). Courses are highly recommended!"
- Gregory Chrin, Apis Innovation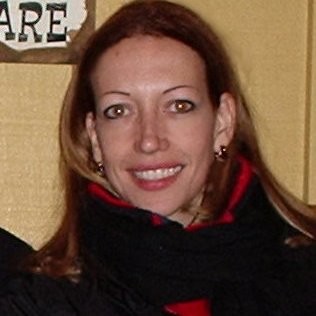 "I have the greatest appreciation for Victoria's contribution in analyzing financial trends and developing the monetization strategies for my business. She is not only an experienced financial analyst, but she is also very creative and gave my business many important suggestions. I felt comfortable and willing to reveal information easily, which helped make the valuation process easier. Victoria can see the big picture almost immediately, and at the same time she is a stickler for details. These attributes make her a perfect financial advisor and mentor for entrepreneurs. Further, Victoria, once given a task, is completely dedicated to it. She has a keen ability to process and synthesize information and make the right decisions, and she comes with the highest recommendation."
- Magda Stenzel, StringFlix
"Victoria and the StartupStation provide materials that are first rate. She offers founders insights that are invaluable and provided in accessible formats. Very much needed in the business ecosystem."
-Gillian Marcelle, Resilience Capital
---
"As a startup founder myself, spending time with Victoria was such an enlightening experience! Her expertise and precision focused approach helped me cut out all the noise I was running against! Can't recommend her enough!"
---
"Very useful! Victoria is very talented and explains very well. It saved me a lot of time that otherwise I would have spent reviewing my college stuff or looking for this in internet."

---
"Victoria is very knowledgeable and her willingness to share her expertise to the community is invaluable. Anyone looking to learn and be successful in your business should look no further. Thank you, Victoria!!!
---
"Victoria has a lot of experience working with startups, and she knows startup ecosystem very well. The workshops are extremely useful. They will guide you how to build a better Financial Model for a pre-revenue company."
---
"The presentation was phenomenal and very informative."
---
"Very informative and helpful."
---
"This is the second Startup Station class I've taken and as an early stage startup they've easily been the most valuable Meetups I've had"
---
"I recently attended Victoria class on Modeling an Early Stage Software/ Service Startup. I learned a great deal from her lecture. I felt comfortable asking questions due to the ethos she was successfully and effortlessly able to foster. Her boundless knowledge is matched only by her affability and willingness to share it. She is a necessary resource for any founder looking to either bring their product to life or to the next level."
---
"

The courses were quite valuable and I highly recommend Startup Station to anyone contemplating a start up at any stage

."
---
"

She is not just smart and knowledgeable, she knows how to put expertise into action.

"
---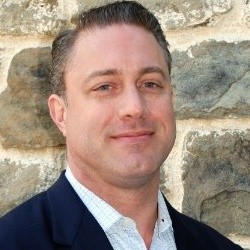 "In business, and especially with startups, getting to a place of clarity around the business and financial models can be challenging even for the most experienced professional. Victoria brings the right mix of business and financial know-how and quickly understands the moving pieces. As such, she's able to provide an excellent product, a deeper sense of understanding about the project based on its' needs, and a sense of calm and assurance that the challenges faced will be dealt with in a way that drives growth."
- Sanford Diday, Opkix and Ghostcast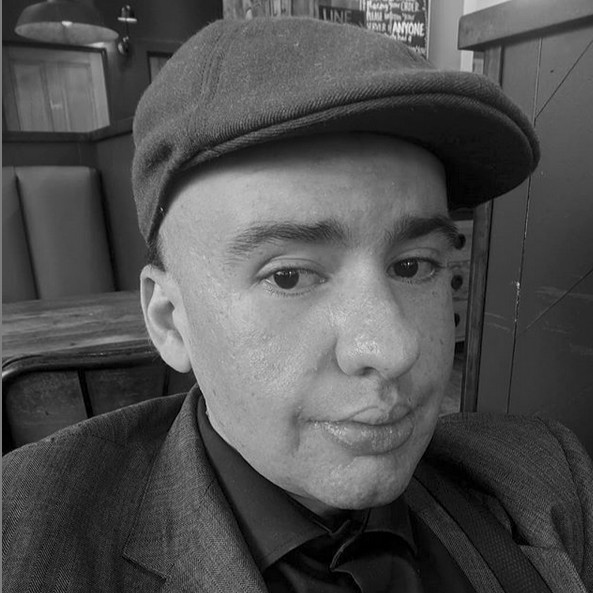 "Drawing from a deep source of knowledge and expertise, Victoria is an educator and a startup advocate who comes to the table with a wealth of experience as well as passionate commitment and conviction. Her why is in helping founders succeed by informing and preparing them with crucial knowledge for the long journey ahead. With her Flagship Finance series, Victoria's offering a resource that I as well as many of my peers wished we'd had at the start of our careers!"
- Steven Vilkas, Block Relations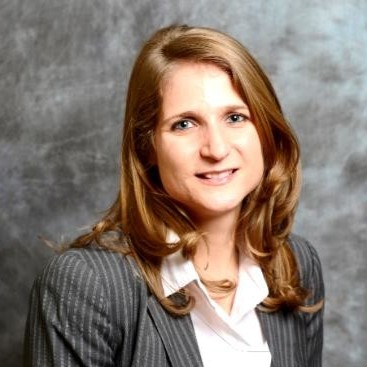 "Victoria is very knowledgeable and explains complex topics in an easy understandable way. She took us through the financial modelling tool step by step based on a real life business idea. The model is not only crucial for planning, but also helped to sharpen go-to-market strategies! Highly recommended!"
- Angelika Kogler-Lee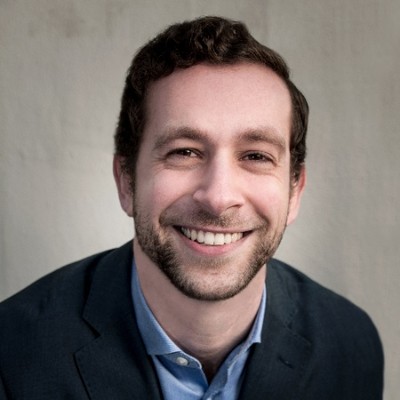 "The materials really helped to solidify the lessons learned and provided an excellent resource to kick off our own financial model using the template."
- Ben Yurcisin, FunFinder and Jersey City Tech Meetup Organizer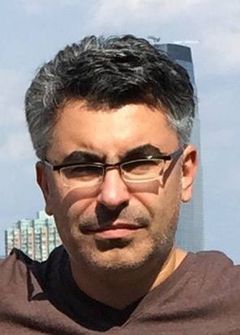 "We are a couple of engineers going through lot's of trials and errors trying to launch our startup so meeting with Victoria was priceless in terms of getting a fresh unbiased perspective on our business model and getting advice on how to move forward.
I highly recommend Victoria to anyone who is interested in turning a startup idea into a successful business plan."
- Vyacheslav Myron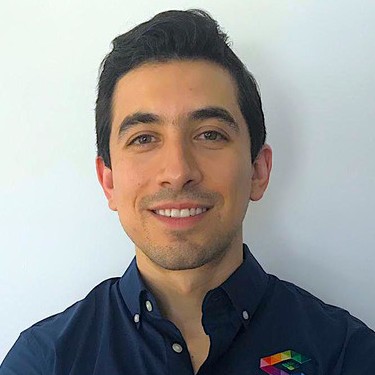 "I have taken several Startup Station's courses with Victoria and I must say they are great! The topics and material Victoria goes through - I find it very very useful. You can tell Victoria has a lot of experience in the field. As an early startup, this is definitely the most valuable course I have tried so far, I highly recommend it!"
- Luis Medina, CodeLumen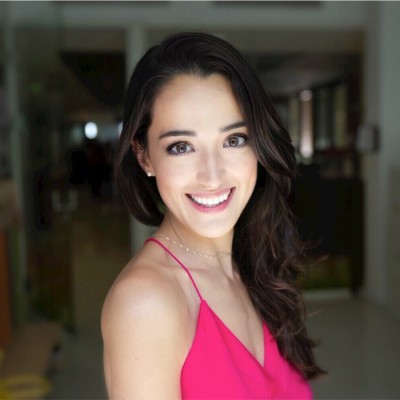 "Victoria was a key advisor for Predictive People - as an early stage startup we had tons of questions and we needed professional guidance to sort them out. I am really glad we had her by our side to solve them all, ending with a solid business plan and financial projections. I can't recommend her more, she's professional, fast, empathetic, and incredibly smart, a true partner for any startup."
- Stephanie Stanislawski, Predictive People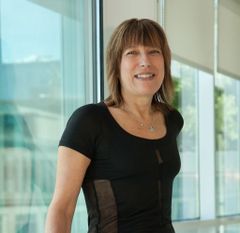 "Victoria provided me with great knowledge for the financial projection and reviewed my pitch deck where she provided me with great pointers. She definitely is somebody I count as my inner circle of advisors and recommend her as the go to person for any start up."
- Manuela Fassbender, Tahaanga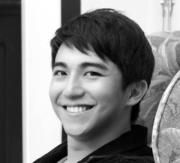 "I recently took "Startup Financing" and "Financial Modeling" courses, and they were incredibly helpful for a beginner like me. The material was very informative and thorough, and Victoria shared a lot of tips based on her real-life experience. I highly recommend signing up for The Startup Station's courses. I can't wait to learn the next steps!"
- Jason Huyk-Kim, PictureUs
"Victoria knows the nuances of startup capital raising as well as go-to market strategic insights."
- Jai-Jai Greenfield
---
"

Victoria is great. She was very helpful in setting and prioritizing our goals. I highly recommend her to anyone developing their business.

"
- Jay Zygmundt
---
"
Victoria is a spectacular driver, and really helped us move forward both conceptually and practically.
"
- Mark Tannen, Divvy Tools
---
"
Victoria is patient, perceptive, and wise, with an obvious and infectious love for what she does. I had better advice from her in a 30 minute conversation than I've received at any number of other sources. The Startup Station is a great and valuable resource.
"
---
"Victoria

is smart and insightful. Highly recommend her to anyone seeking advice about their business.

"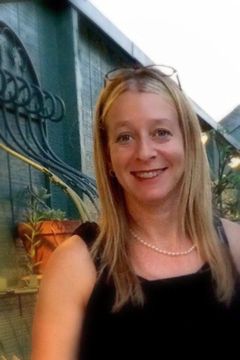 "Victoria gave us the confidence we needed to move forward with the finishing touches on a business concept we had spent more than a year developing. She impressed us with her remarkable insight, wisdom, and nimble ability to digest copious amounts of information. It's apparent that she has a passion for helping others. I highly recommend meeting with her!"
- Mira Weinfeld, Focus Clinic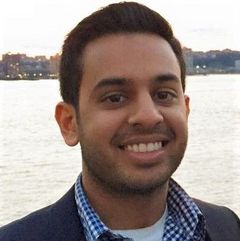 "Victoria took the time to provide and teach details that many experts leave out. She stayed focused on the most practical and applicable information which was refreshing as well!"
- Ravi Patel